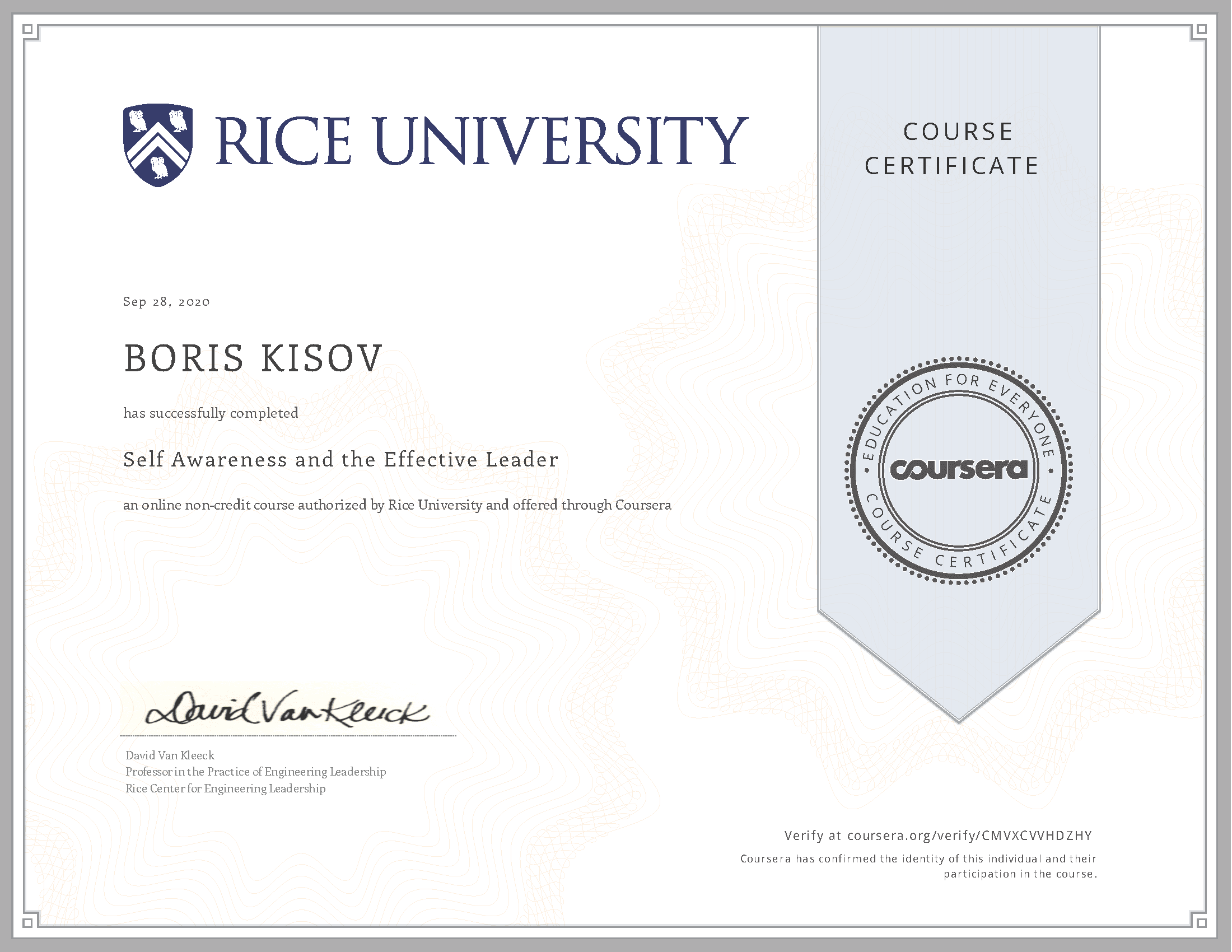 Self Awareness and the Effective Leader
Self Awareness and the Effective Leader – Certificate
RICE UNIVERSITY – Self Awareness and the Effective Leader
About this course
Part of being an effective leader is learning to harness your strengths and overcome traits that don't fit with good leadership practices. During the course, you will explore your strengths and learn to use them as a leader. Learn to deal with stress and solve problems creatively. Throughout the course, you will also create a set of useful techniques that you can immediately use in your engineering career.
This course is designed for engineers interested and willing to advance to leadership and management positions. You do not need leadership experience to successfully complete this course. We ask that you reflect on your personal experiences quite often, so some work experience will help you in this regard, but we hope that most of what you learn here will apply in many areas of your life.
Rice University
Rice University is consistently ranked among the top 20 universities in the U.S. and the top 100 in the world. Rice has highly respected schools of Architecture, Business, Continuing Studies, Engineering, Humanities, Music, Natural Sciences and Social Sciences and is home to the Baker Institute for Public Policy.
Rice University is a comprehensive research university dedicated to producing the next generation of leaders, generating bold research solutions and advancing tomorrow's thinking.
Boris Kisov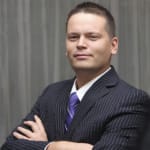 Innovation, IT & Management
10+ years of initiating and delivering sustained results and effective change for companies across a wide range of industries including
innovation, enterprise software, digital marketing, start-ups, advertising technology, e-commerce and government.