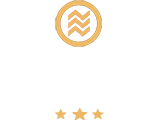 Innovation, IT & Management
10+ years of initiating and delivering sustained results and effective change for companies across a wide range of industries including
innovation, enterprise software, digital marketing, start-ups, advertising technology, e-commerce and government.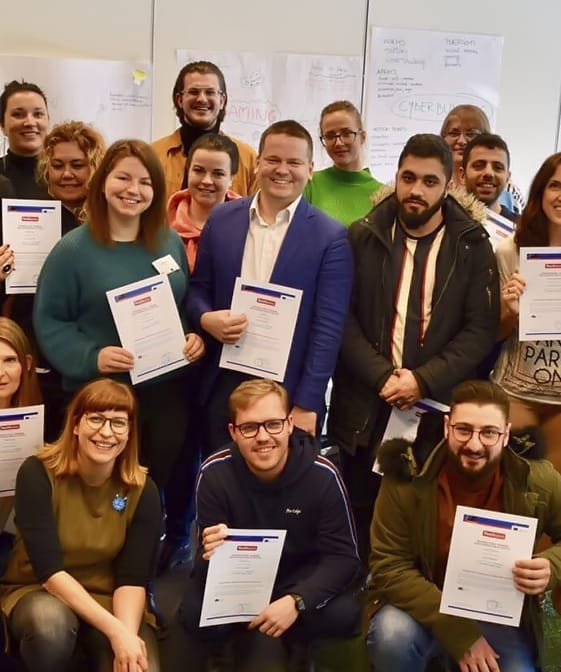 Success is the sum of small efforts repeated day in and day out to make it perfect!
Kisov Boris
Brief Introduction
PROFESSIONAL PROFILE
14+ years of initiating and delivering sustainable results and effective change for companies across a wide range of functions including innovation, enterprise software, digital marketing, advertising technology, e-commerce and startups. Leader and expert in strategising and leading cross-functional teams through fundamental change and transformation to achieve profitability.
• TOP 1000 TECH LEADERS (ASI,2018).
• Australian Computer Society (ACS) Skills Assessment:
ICT Project Manager ANZSCO 135112
• Certificate of Commendation by the Minister of the Government for the implementation of innovative projects.
• Professional SCRUM MASTER
• PRINCE2 Certification
• Certified Professional Cloud ARCHITECT — ORACLE + Cloud Operations Associate
• Microsoft AZURE Administrator Certified Professional
• Agile Certified Professional
• PMP Project Management Certification Training
Explore Main Information
ACHIEVEMENTS AND CERTIFICATIONS
KEY Skills
Project management - 13 years
Team management - 12 years
E-commerce Project leadership - 15 years
Web and Software development - 17 years
PRINCE2
SCRUM Master & Agile
IT Business, Start-ups & innovations
IT & TECH Skills
PHP, HTML5, SQL, JavaScript, React.JS, AJAX, API, JSON, Python
eCommerce / CMS
Cloud Azure, AWS, OCI Oracle
Linux, Networking
Cisco CCNA, IoT
VMware
Telecommunications
Work Experience
Joined the list of «TOP 1000 TECH LEADERS» from over 250,000 professionals who participated in the selection from the Agency for Strategic Initiatives (ASI) .
Coordinated the progress, risk, quality of ICT projects to organisational standards and ensure projects are completed on time, on budget, to quality standards, and within the agreed scope.
Developed, maintained and effectively executed project plans throughout the project lifecycle in accordance with the Agile, Scrum, Kanban, Lean, XP project management methodologies.
Managed multiple complex technical projects simultaneously and led cross-functional project teams.
Achievements:
New Product Development: Implementation and launch of innovative & transformative urban ICT projects in the field of culture, including coordination and negotiations with partners and management of the development team:
Electronic ticket portal "Dom Bileta". Acquired by ticket agency RedKassa for $160K (largest ticket agency in CIS).
Interactive touch panels on the streets of Moscow for the international and local tourists during the 2018 World Cup.
Led an operations business team in the development and testing of an online customer service relationship management (CRM) system that improved customer service for over 1000 employees in CIS, Kazakhstan, and Belarus.
PROJECT MANAGER

NIKAR LLC
PROJECT MANAGER

Sodrujestvo LLC
PROJECT MANAGER ICT

Education Center
BUSINESS DEVELOPMENT DIRECTOR

RZPO LLC
HEAD of ANALYTICAL DEPARTMENT

J'son & Partners Consulting
Education
and Training
ACHIEVEMENTS
and CERTIFICATIONS
Most Recent Publications in Press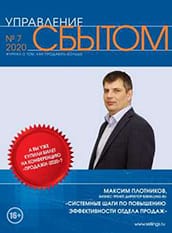 "How to improve the quality of customer service in the B2B segment"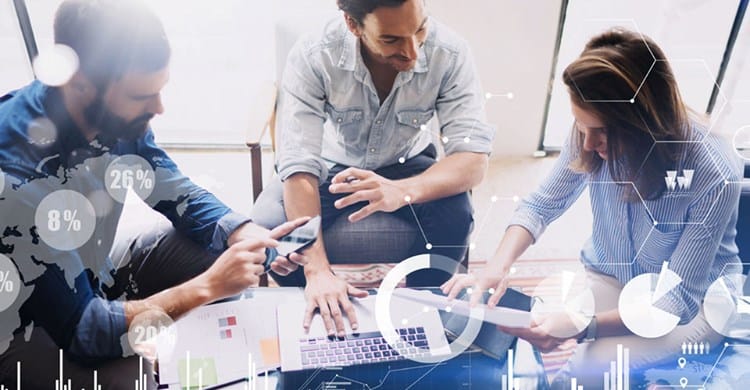 Business analysis – What is it and why a business analysis of an enterprise is needed: together with Komsomolskaya Pravda experts prepared a short excursion into the concept.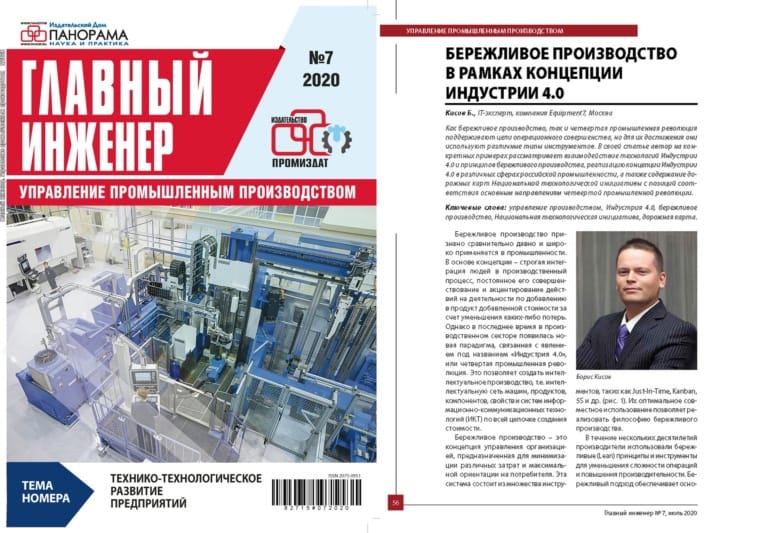 Chief Engineer magazine. Industrial Production Management". July 2020
The Industrial Revolution achieves operational excellence goals, but they use different types of tools to achieve them.
Testimonials
What People Say About Me
"I had the honor of working with Boris on innovative B@Home Smart TV platform. His ability to plan, lead, manage and execute complex technical IT projects involving multiple internal and external groups with varying schedule and agendas is truly exceptional. Boris provides leadership in creating and managing project plans to execution. Boris is great Project Manager! He understands complex technical issues and can articulate those issues in clear business terms to non-technical users, which facilities his constant communications between Engineering, Product Marketing teams and Customers. He is a stimulating source of creative and innovative ideas which brings out the best resources of all parties involved. Boris is the epitome of professionalism! "
"Very professional, a well-organized expert in IT sphere. Boris constantly can help you with any challenges, he is a strong team player with a big variety of marketing and team management skills. Self-organized and self-motivated professional, who can lead your team and reach any business goals"
"Boris is a hard-working IT professional who invariably understands exactly what a project is all about from the outset, and how to get it done quickly and effectively. He is a resourceful, creative, and solution-oriented person who was frequently able to come up with new and innovative approaches to his assigned projects. He functioned well as a team leader when required, and he also worked effectively as a team member under the direction of other team leaders."
"I worked with Boris in J'son & Partners company. Boris is decisive, challenging for better results, and always giving his people credit for their achievements. He is a very well organized manager and was an essential link between two departments: Consultants and Analytics. He has an eye for the relevant details and the ability to. He knows when to have a subtle approach or a tougher one on a case by case business situations. Boris is a great asset to any large organization."
"Boris is good at what he does but more than that he's thoughtful and a great professional who also happens to be a great speaker and IT expert."
Latest News & Events
The Latest News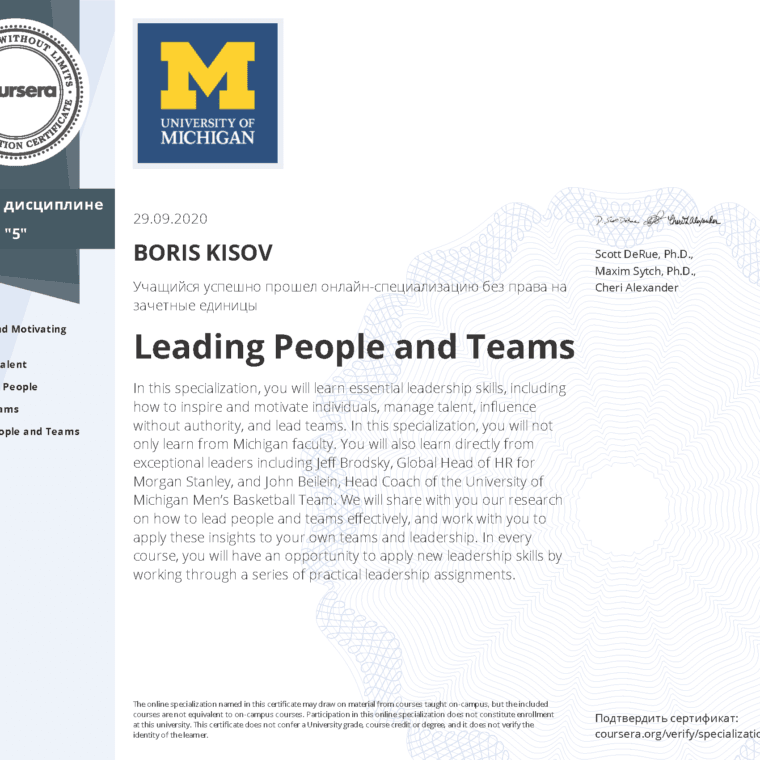 "LEADING PEOPLE AND TEAMS"- Certificate ROSS SCHOOL OF BUSINESS, University of Michigan – Specialization "LEADING PEOPLE AND TEAMS" Course Certificates…
by admin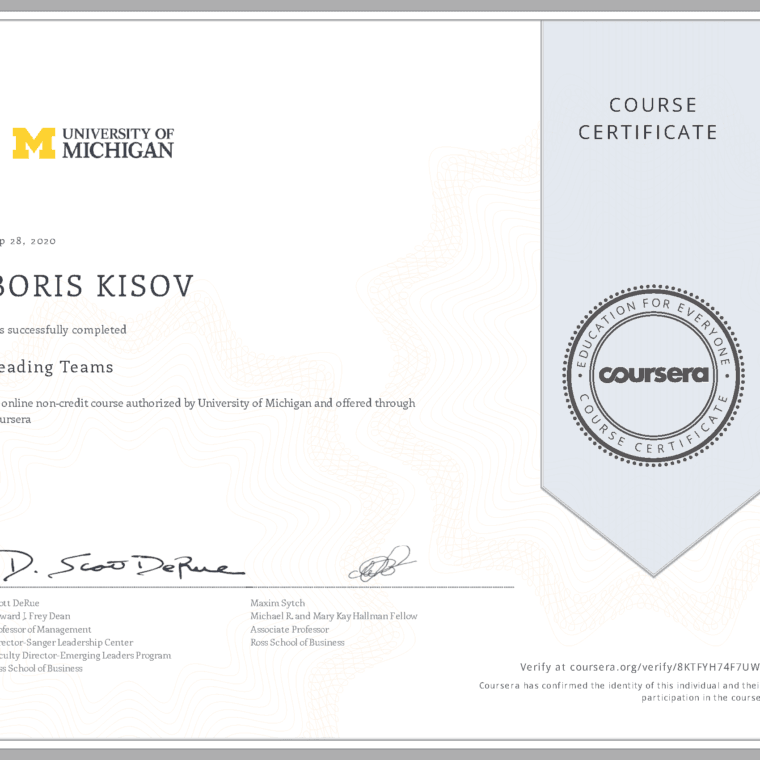 Leading Teams – Certificate ROSS SCHOOL OF BUSINESS, University of Michigan – Leading Teams About this course In this course,…
by admin
Use your ambition, drive and desire — to make it happen.
Motivational Quotes
Motivational quotes provide us with a quick and timely burst of wisdom to get our focus back, offering the inspiration needed for the day or occasion. Often a quote can offer inspiration for the week, and inspire us when our normal motivation has lapsed.
Make a Call
Send A Message
Join my Professional network on LinkedIn