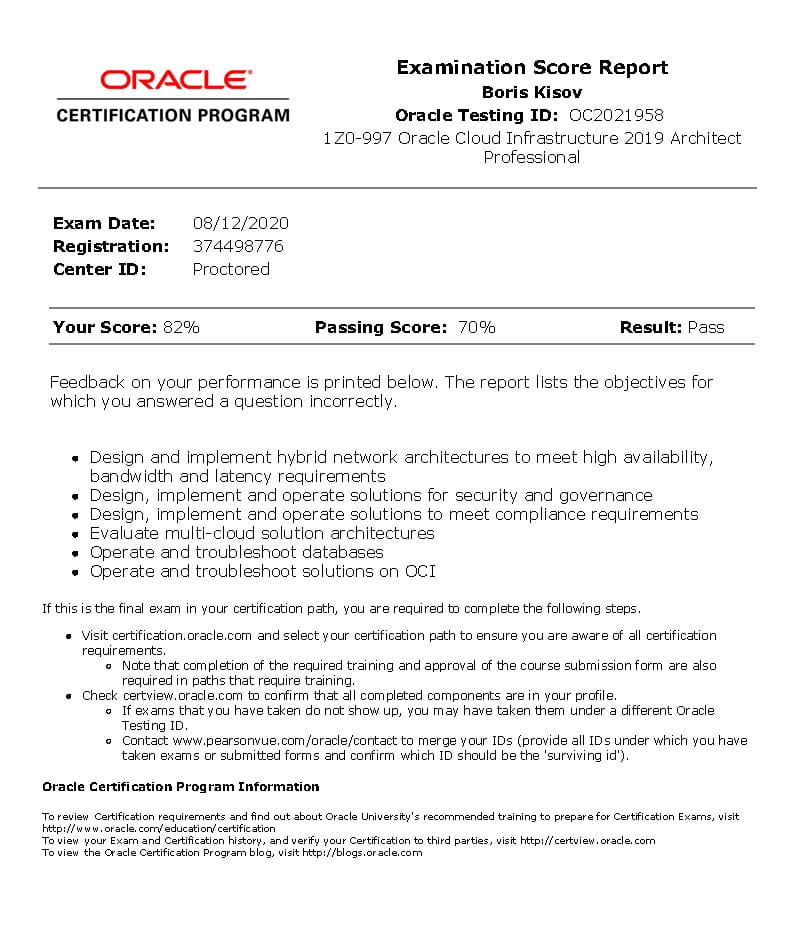 ORACLE CLOUD INFRASTRUCTURE 2019 ARCHITECT PROFESSIONAL
OCI – ORACLE CLOUD INFRASTRUCTURE
Ranked TOP-Paying IT certifications & TOP certification in demand for 2020!!!
A Cloud Architect is an IT professional who develops a company's computing strategy. This strategy incorporates cloud adoption plans, cloud application design as well as cloud management and monitoring. Additional responsibilities include support for application architecture and deployment in cloud environments.
A Cloud Architect is responsible for converting the technical requirements of a project into the architecture and design that will guide the final product. The Architect also assists with cloud environments such as the public cloud, private cloud, and hybrid cloud.
Oracle Cloud Infrastructure 2019 Architect Professional certification is the Professional level OCI Architect certification that serves as the next level of credential for those who have already earned an OCI Architect Associate title. You must have already earned the Associate level certification to qualify for this certification. An Oracle Cloud Infrastructure 2019 Certified Architect Professional has demonstrated hands-on experience and knowledge required to plan, design, implement and operate solutions on OCI. The abilities validated by this certification include:
Plan and design solutions; implement and operate solutions;
Design, implement and operate databases;
Design for hybrid cloud architecture;
Migrate on-premises workloads to OCI;
Design for Security and Compliance
Boris Kisov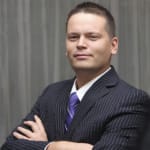 Innovation, IT & Management
10+ years of initiating and delivering sustained results and effective change for companies across a wide range of industries including
innovation, enterprise software, digital marketing, start-ups, advertising technology, e-commerce and government.