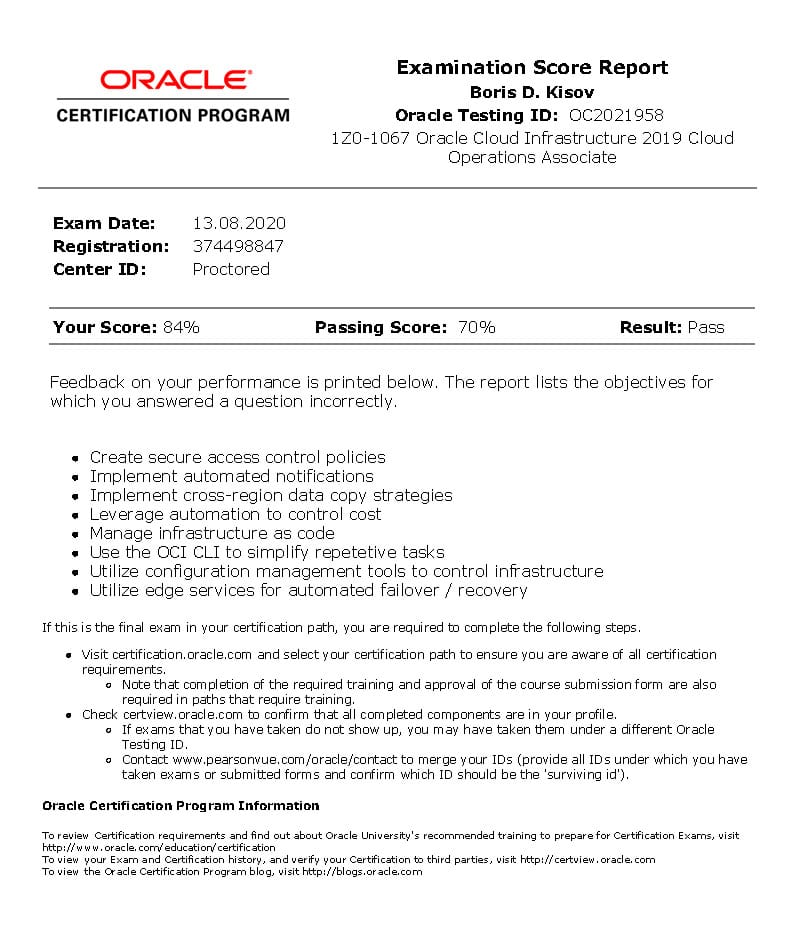 ORACLE CLOUD INFRASTRUCTURE 2019 CLOUD OPERATIONS ASSOCIATE
Design Cloud-scale agility on OCI. To effectively maintain your Oracle Cloud Infrastructure, develop skills to automate cloud tasks, tune performance, troubleshoot, manage cost, manage security, and compliance policies. Also learn to implement data retention and archival, and create shell scripts with the Command Line Interface (CLI).
The Oracle Cloud Infrastructure Operations Associate Certification validates deep understanding of managing Oracle Cloud Services, and provides a competitive edge for industry professionals. This certification is available to all candidates.
Exam Objectives
Automating cloud tasks
Performance tuning and troubleshooting
Managing cost
Security and compliance
Monitoring and alerting
Data retention and archival
Designing for cloud-scale agility
Boris Kisov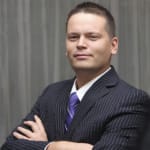 Innovation, IT & Management
10+ years of initiating and delivering sustained results and effective change for companies across a wide range of industries including
innovation, enterprise software, digital marketing, start-ups, advertising technology, e-commerce and government.