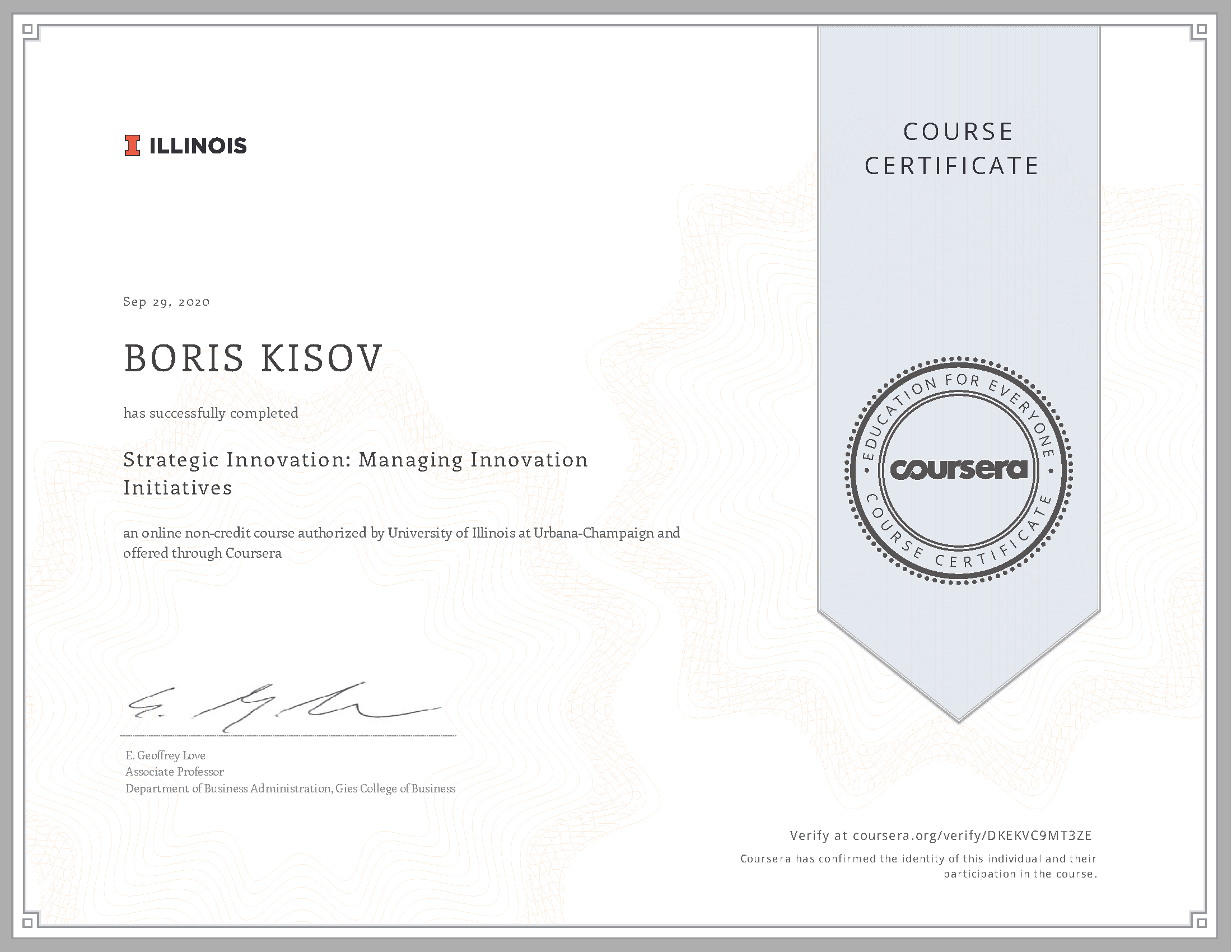 Strategic Innovation: Managing Innovation Initiatives
Strategic Innovation: Managing Innovation Initiatives – Certificate
Part of iMBA The COLLEGE OF BUSINESS AT ILLINOIS – Strategic Innovation: Managing Innovation Initiatives
About this course
You may have noticed that what is new often behaves differently than what has been generally accepted over time, be it in the marketplace, technology, or people and businesses. These general ideas are supported by numerous studies, and this course builds on them to help you develop an innovation management perspective. That is, you will develop your ability to lead and design your organization to effectively drive innovation initiatives and achieve your strategic goals.
To do this, you will explore a set of structures, tools, and concepts that will help you solve several major challenges in managing innovation. The first challenge relates to how to successfully implement innovative efforts within and alongside existing companies. Then, explore the specifics of innovation management when it comes to disruptive technologies. Other topics include leadership of teams for new product development, planning and evaluating innovation initiatives, and managing innovation outside of organizations, such as with alliances or virtual companies.
LEARN
Evaluate current career management issues and their implications on your professional career plans and development.
Create strategies and approaches to set new career vision, goals and action plans.
Apply knowledge of career models and tools for successful career planning and management.
Design a career path that fits personal values, interests, personality, and skills.
University of Illinois at Urbana-Champaign
Part of iMBA The COLLEGE OF BUSINESS AT ILLINOIS
The University of Illinois at Urbana-Champaign is a world leader in research, teaching and public engagement, distinguished by the breadth of its programs, broad academic excellence, and internationally renowned faculty and alumni. Illinois serves the world by creating knowledge, preparing students for lives of impact, and finding solutions to critical societal needs.
Boris Kisov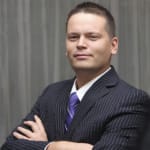 Innovation, IT & Management
10+ years of initiating and delivering sustained results and effective change for companies across a wide range of industries including
innovation, enterprise software, digital marketing, start-ups, advertising technology, e-commerce and government.