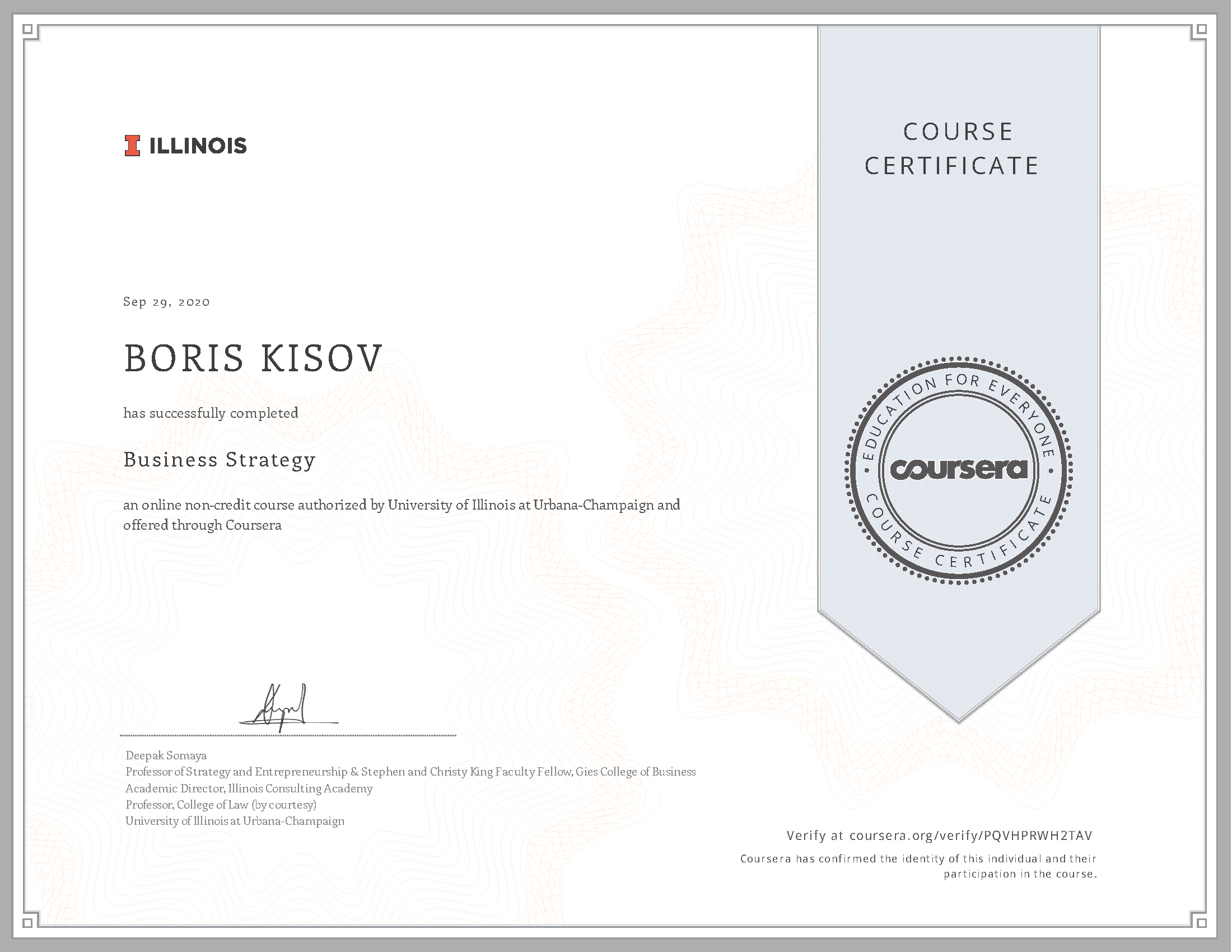 Business Strategy
Business Strategy – Certificate
Part of iMBA The COLLEGE OF BUSINESS AT ILLINOIS – Business Strategy
About this course
In this course, you will learn how organizations create, capture, and maintain value, and how important it is to sustainable competitive advantage. You will be able to better understand value creation and capture, and explore tools to analyze competition and collaboration from a variety of perspectives, including the industry level (for example, five forces analysis) and company level (for example, business models and strategic positioning).
• Understand how managers coordinate different functional areas, resources, and systems within the company and align them with the external environment to improve overall performance.
• Knowledge of strategic management tools and structures and their application in real business contexts. Process a variety of business and industry information to diagnose strategic problems, evaluate strategic alternatives, and develop a consistent and actionable strategic plan.
• How to think like a CEO, entrepreneur, or general manager.
This course is part of the iMBA offered by the University of Illinois, a flexible and fully-accredited online MBA at an incredibly competitive price.
The University of Illinois at Urbana-Champaign
Part of iMBA The COLLEGE OF BUSINESS AT ILLINOIS
The University of Illinois at Urbana-Champaign is a world leader in research, teaching and public engagement, distinguished by the breadth of its programs, broad academic excellence, and internationally renowned faculty and alumni. Illinois serves the world by creating knowledge, preparing students for lives of impact, and finding solutions to critical societal needs.
Boris Kisov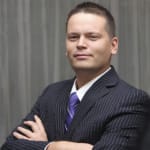 Innovation, IT & Management
10+ years of initiating and delivering sustained results and effective change for companies across a wide range of industries including
innovation, enterprise software, digital marketing, start-ups, advertising technology, e-commerce and government.