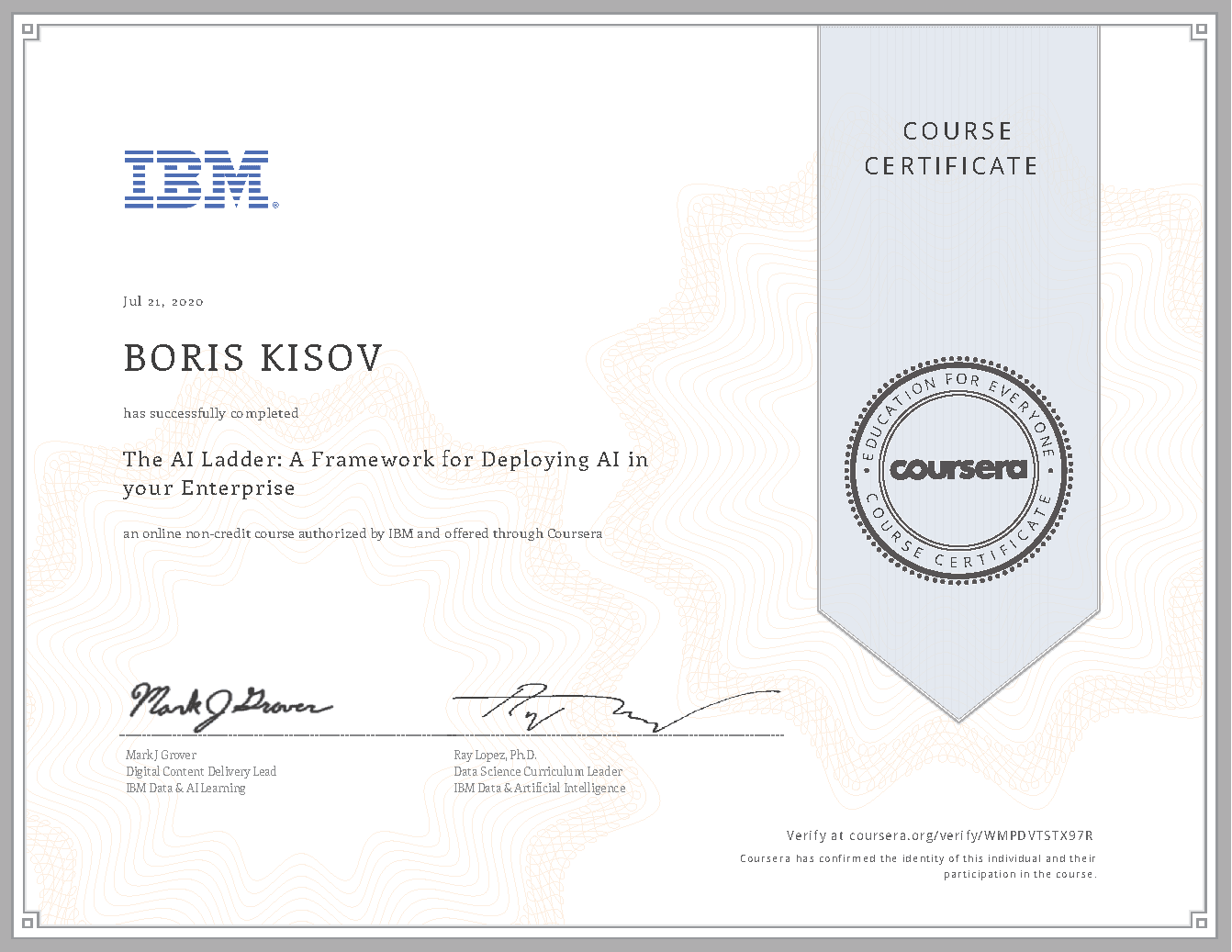 The AI Ladder: A Framework for Deploying AI in your Enterprise
The AI Ladder: A Framework for Deploying AI in your Enterprise – Certificate
IBM – The AI Ladder: A Framework for Deploying AI in your Enterprise 
About this course
This course is designed for entrepreneurs and technicians involved in making strategic decisions around the implementation of AI in their companies. Using a conceptual model called the artificial intelligence ladder, participants in this course will learn the requirements, terms, and concepts associated with the development and successful implementation of artificial intelligence solutions in their companies. After completing this course, you will be able to explain and describe each of the steps required to be successful in building and implementing AI solutions in your business enterprise.
IBM
IBM offers a wide range of consulting and technology services; a broad portfolio of middleware for collaboration, predictive analytics, software development, and systems management; and the world's most advanced servers and supercomputers. Leveraging its expertise in business consulting, technology, and R&D, IBM is helping clients become smarter as the planet becomes more digitally connected. IBM is investing more than $ 6 billion a year in research and development and has just completed its twenty-first year of patent leadership. IBM Research has earned recognition outside of any commercial research organization and is home to 5 Nobel Prize winners, 9 US National Technology Medals, 5 US National Science Medals, 6 Turing Awards, and 10 members of the US Inventors Hall of Fame.
Boris Kisov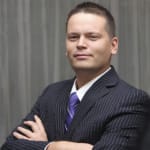 Innovation, IT & Management
10+ years of initiating and delivering sustained results and effective change for companies across a wide range of industries including
innovation, enterprise software, digital marketing, start-ups, advertising technology, e-commerce and government.