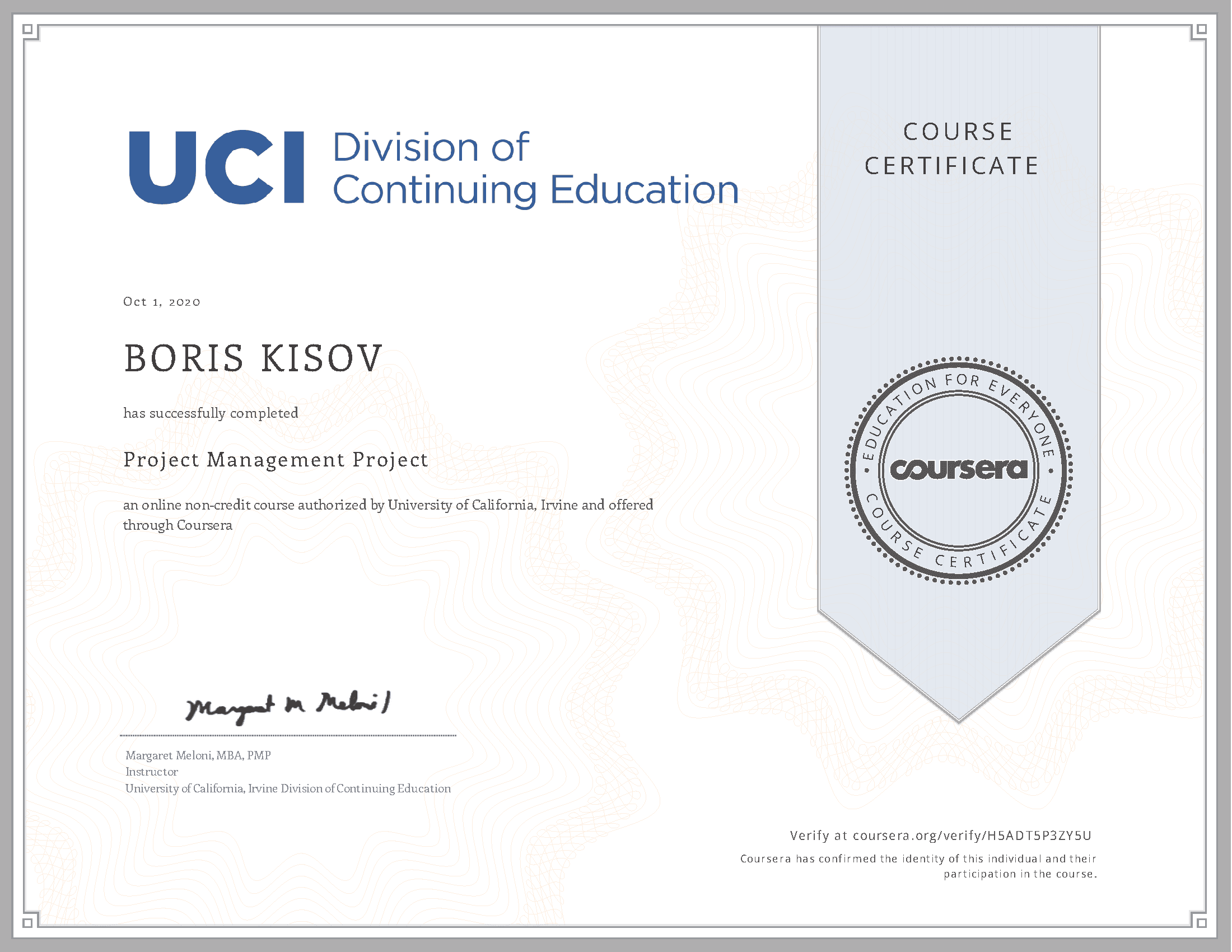 Project Management Project
Project Management Project– Certificate
University of California, Irvine – Project Management Project  
About this course
This final project is designed so that you can put into practice the knowledge acquired during the specialization. In the final stone, you will create some of the key planning results discussed in these courses and work on your chosen project or use the proposed case study. You will begin the final project by writing part of the project letter. Based on this information, you will define your project and ultimately create a schedule, budget, and responses to the risks that you identify. The goal is for you to use what you have learned in previous courses and do your own research on how best to move forward with the Capstone project. Classmates check your work. In turn, you will review the work of other colleagues. Instructions on how to conduct peer reviews will be included in the course. Upon completion of this series, you will be able to (1) write a narrative letter, (2) create a hierarchical work structure, (3) organize project activities, (4) build a project timeline, (5) create a project budget , (6) create a responsibility matrix, (7) identify project risks, and (8) identify responses to those risks.
At the end of the course, you will be able to:
1. Write a narrative letter.
2. Create a hierarchical work structure
3. Sequence of project activities
4. Schedule the project.
5. Create a budget for the project.
6. Create a responsibility matrix.
7. Determine project risks and define responses to these risks.
LEARN
Write a narrative charter statement
Sequence project activities
University of California, Irvine
Since 1965, the University of California at Irvine has combined the strengths of a major research university with the generosity of an unrivaled Southern California location. UCI's unwavering commitment to rigorous academic excellence, cutting-edge research, leadership development, and personalities make the campus a driving force for innovation and discovery that serves our local, national, and global communities in many ways.
Boris Kisov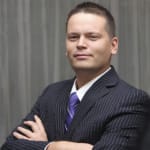 Innovation, IT & Management
10+ years of initiating and delivering sustained results and effective change for companies across a wide range of industries including
innovation, enterprise software, digital marketing, start-ups, advertising technology, e-commerce and government.