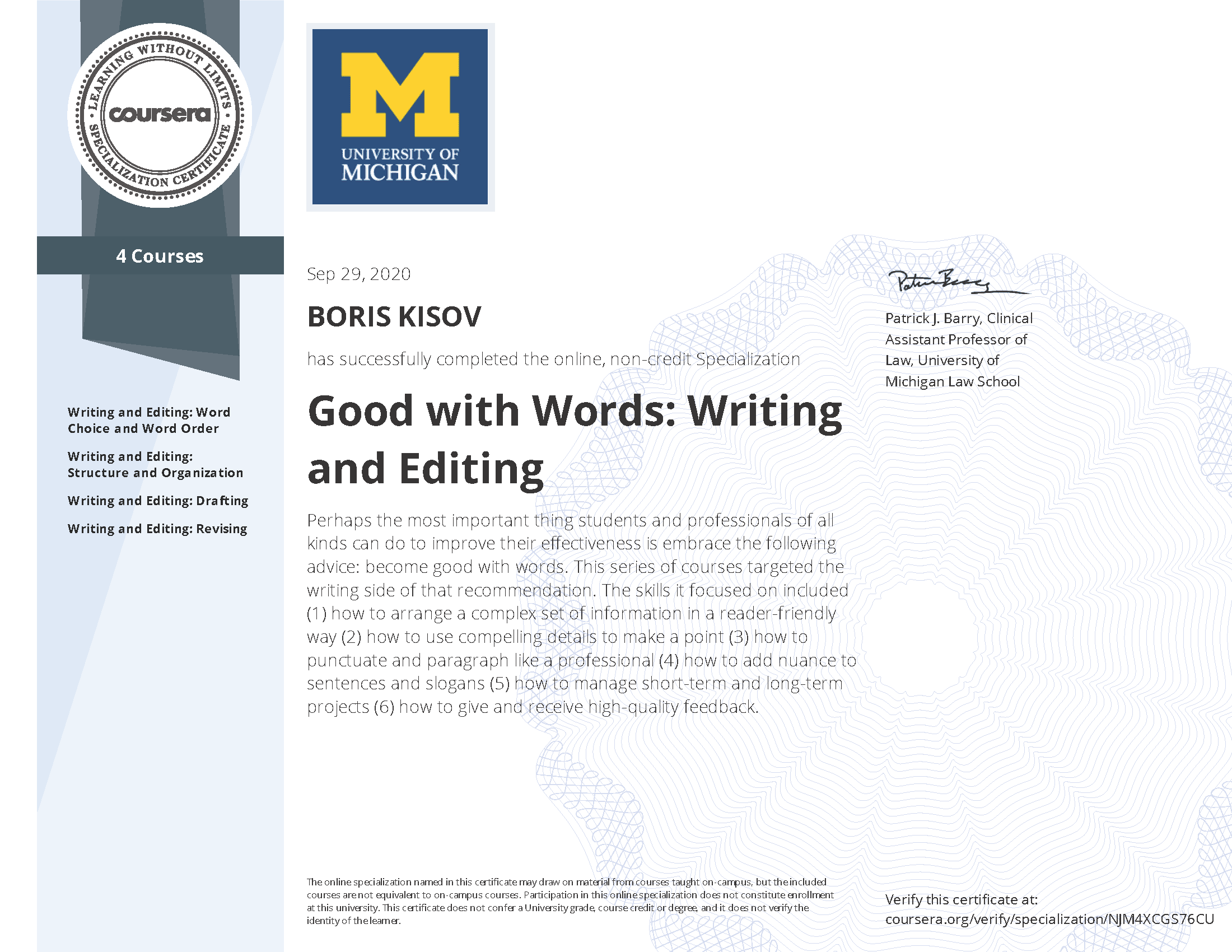 Specialization: Good with Words: Writing and Editing
Specialization "Good with Words: Writing and Editing" Certificate
UNIVERSITY OF MICHIGAN – Specialization: Good with Words: Writing and Editing
Writing. Editing. Persuasion. Learn the mechanics and strategy of effective communication.
Course Certificates Completed
Writing and Editing: Word Choice and Word Order
Writing and Editing: Structure and Organization
Writing and Editing: Drafting
Writing and Editing: Revising
LEARN
Creative ways to use syntax
Techniques for adding nuance to your sentences and slogans
Tips to help you punctuate and paragraph like a professional
Habits needed to complete both short-term and long-term projects

 
About this specialization
Perhaps the most important thing that students and professionals of all trades can do to improve their effectiveness is to follow this advice: Learn to speak well.
This series of courses focuses on the writing of this recommendation. The skills he focuses on include everything from how to organize a complex set of information in an easy-to-read way, how to give and receive quality feedback, and how to consistently meet deadlines.
University of Michigan
The mission of the University of Michigan is to serve the people of Michigan and the world through preeminence in creating, communicating, preserving and applying knowledge, art, and academic values, and in developing leaders and citizens who will challenge the present and enrich the future.
Boris Kisov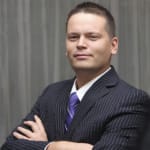 Innovation, IT & Management
10+ years of initiating and delivering sustained results and effective change for companies across a wide range of industries including
innovation, enterprise software, digital marketing, start-ups, advertising technology, e-commerce and government.