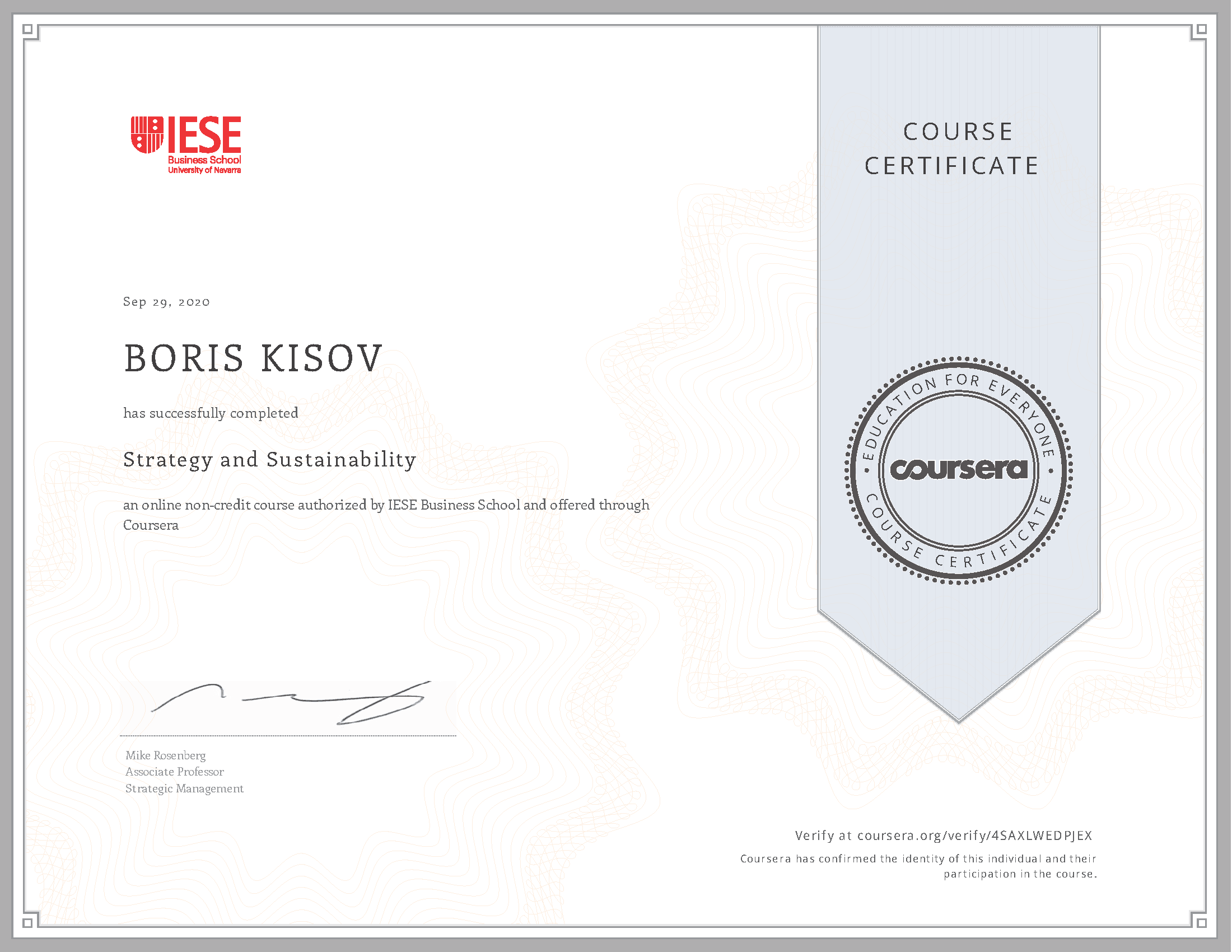 Strategy and Sustainability
Strategy and Sustainability – Certificate
IESE Business School – Strategy and Sustainability
About this course
Business and environmental sustainability are not natural allies. Business is about making money. Sustainable development is about protecting the planet. Business is measured in months and quarters. Sustainable development often requires significant short-term costs to provide sometimes uncertain long-term benefits. For some activists, all leaders are selfish and exploitative people. For some leaders, all activists are stubborn and irresponsible extremists.
However, participation in solving this problem is not necessary: ​​all companies must have a strategy to ensure sustainability and, like any strategy, this involves making decisions.
This strategy and sustainability course is based on the recently published book by Rosenberg Palgrave (http://www.palgrave.com/la/book/9781137501738), which encourages students to filter out the noise and make their choices firmly and clearly. eyes with a look. Professor Rosenberg's subtle and objective perspective recognizes the complexity of the issues at stake and the strategic decisions that a company must make. It combines the work of some of the leading academic thinkers in the field with case-studies from various business sectors and geographies and offers a framework through which top management could address this issue, not (only) to save the planet, but to fulfill it. It's short-, medium- and long-term obligations to shareholders and other interested parties.
This course promises to be fun and challenging, designed for anyone looking to gain a deeper understanding of a topic that is no longer perceived as an option but as a necessity for future managers and business leaders alike.
IESE Business School
For over fifty years, IESE, the graduate business school of the University of Navarra, has been at the forefront of management education, developing and inspiring business leaders who strive to make a deep, positive and lasting impact on the people, companies, and society they serve.
Boris Kisov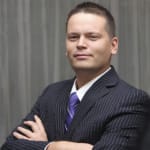 Innovation, IT & Management
10+ years of initiating and delivering sustained results and effective change for companies across a wide range of industries including
innovation, enterprise software, digital marketing, start-ups, advertising technology, e-commerce and government.