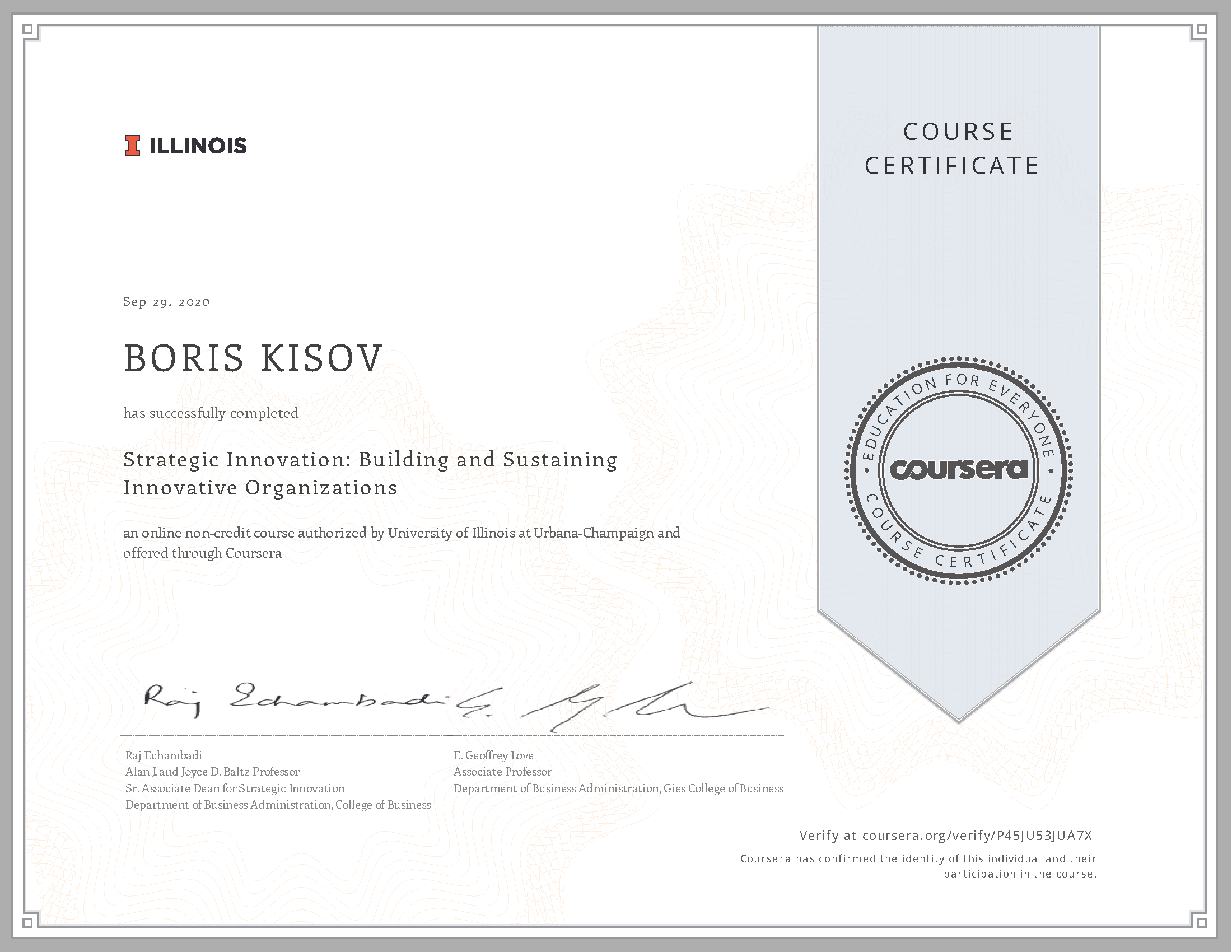 Strategic Innovation: Building and Sustaining Innovative Organizations
Strategic Innovation: Building and Sustaining Innovative Organizations – Certificate
Part of iMBA The COLLEGE OF BUSINESS AT ILLINOIS – Strategic Innovation: Building and Sustaining Innovative Organizations
About this course
The innovation strategy is about creating unique value for consumers by providing a great product that meets their needs and getting value from consumers.
A successful innovation strategy is based on a great product concept. A product is an all-encompassing term that includes physical goods, intangible services, and even ideas. A successful product strategy consists of three pillars: a clear understanding of (a) the target customers (CTO), (b) the specific elements of the proposed product (WHAT) that meet the customer's needs and align with the capabilities of the company, and) tactical plans to reach end customers (HOW). A value proposition must be integrated into a consistent business model to create and capture value. But well-thought-out innovation plans can go awry regardless of the business ecosystem, which includes competitors, employees, including suppliers, distributors, and retailers, or the contextual environment in which the business operates. In an interdependent world, building an integrated ecosystem is essential for companies interested in maximizing the chances of innovation success.
Based on years of research, this course will offer a set of structures, tools and concepts for the integrated design of innovative strategies to achieve leadership positions.
LEARN
Evaluate current career management issues and their implications on your professional career plans and development.
Create strategies and approaches to set new career vision, goals and action plans.
Apply knowledge of career models and tools for successful career planning and management.
Design a career path that fits personal values, interests, personality, and skills.
University of Illinois at Urbana-Champaign
Part of iMBA The COLLEGE OF BUSINESS AT ILLINOIS
The University of Illinois at Urbana-Champaign is a world leader in research, teaching and public engagement, distinguished by the breadth of its programs, broad academic excellence, and internationally renowned faculty and alumni. Illinois serves the world by creating knowledge, preparing students for lives of impact, and finding solutions to critical societal needs.
Boris Kisov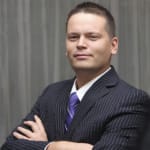 Innovation, IT & Management
10+ years of initiating and delivering sustained results and effective change for companies across a wide range of industries including
innovation, enterprise software, digital marketing, start-ups, advertising technology, e-commerce and government.