Theoretical aspects of personnel management
publication, Boris Kisov, 2018
The article is devoted to the issues of personnel management in the organization. Goals and tasks of personnel management are defined. The factors affecting the activities of personnel, functions and principles of work of the personnel management Department are considered. The basic characteristics of the personnel management Department employees are given. Also given the competence that should have employees of the Department of personnel management.
https://www.linkedin.com/pulse/theoretical-aspects-personnel-management-boris-kisov/
Boris Kisov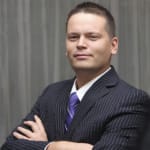 Innovation, IT & Management
10+ years of initiating and delivering sustained results and effective change for companies across a wide range of industries including
innovation, enterprise software, digital marketing, start-ups, advertising technology, e-commerce and government.