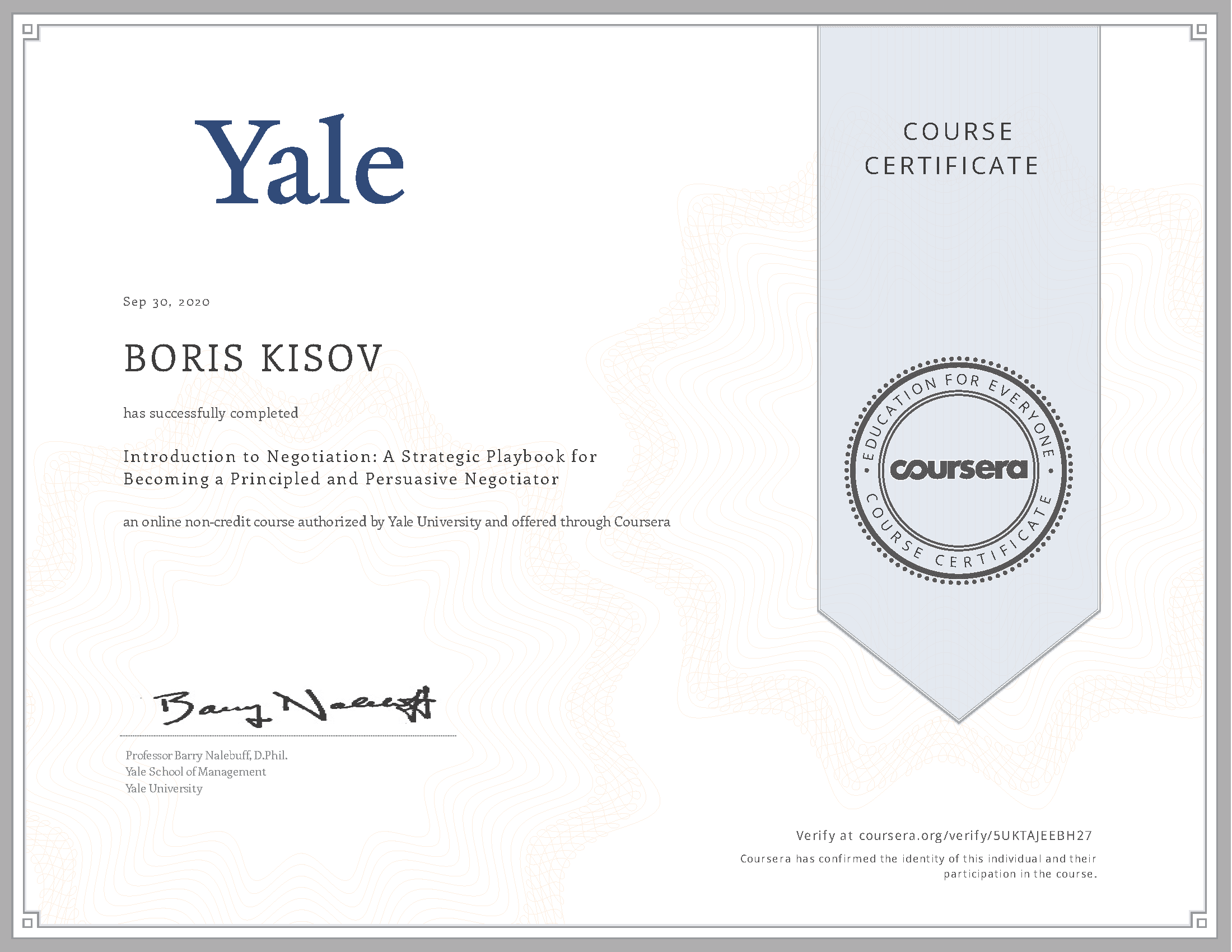 Introduction to Negotiation: A Strategic Playbook for Becoming a Principled and Persuasive Negotiator
Introduction to Negotiation: A Strategic Playbook for Becoming a Principled and Persuasive Negotiator – Certificate
Yale School of Management, Yale University – Introduction to Negotiation
About this course
This course will help you learn to negotiate better. Unlike many negotiation courses, we develop a framework to analyze and shape negotiations. This structure will allow you to present principled arguments that will convince others. This will allow you to see hidden conflicts to reveal your interests. You will leave the course and you will be able to better predict, interpret, and shape the behavior of those you face in competitive situations.
In this course, you will have several opportunities to negotiate with other students using case studies based on common situations in business and life. You can get feedback on your work and compare what you have done with how others have approached the same scenario. The cases also provide an opportunity to discuss a wide range of topics, including preparing for negotiations, issuing ultimatums, avoiding regrets, raising the cake, and speaking to someone with a completely different world view. Additional topics include bargaining when out of power, email bargaining, and the role of gender differences in bargaining. At the end of the course, we will hear the opinions of three negotiation experts: Linda Babcock, Herb Cohen, and John McCall McBain. Enjoy.
Yale University
For more than 300 years, Yale University has inspired the minds that inspire the world. Based in New Haven, Connecticut, Yale brings people and ideas together for positive impact around the globe. A research university that focuses on students and encourages learning as an essential way of life, Yale is a place for connection, creativity, and innovation among cultures and across disciplines.
Boris Kisov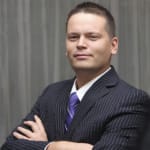 Innovation, IT & Management
10+ years of initiating and delivering sustained results and effective change for companies across a wide range of industries including
innovation, enterprise software, digital marketing, start-ups, advertising technology, e-commerce and government.