Duke Club – DukeGEN
https://alumni.duke.edu/groups/duke-russia
As a Duke alum, you're part of one of the most powerful networks in the world, a community of 160,000 that includes leaders and innovators in every field. This site is your gateway to that family – your family. You can use it to catch up with old friends, make new contacts and discover countless ways to stay connected with Duke and your fellow alumni.

Find an old friend – or a new one
With profiles of more than 150,000 alumni, this is the only place that gives you access to the entire Duke alumni community. You can search for alumni in your city or your line of work, or find someone who shares your interests.
Simplify your alumni life
Our new site consolidates the old Alumni Directory, DukeConnect, regional sites and professional school directories. It's all here in one place – one site to sign up for events, search for classmates, follow groups and update your profile.
Boris Kisov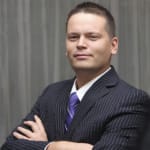 Innovation, IT & Management
10+ years of initiating and delivering sustained results and effective change for companies across a wide range of industries including
innovation, enterprise software, digital marketing, start-ups, advertising technology, e-commerce and government.