Information Technology Professionals Association (ITPA)
The Information Technology Professionals Association (ITPA) is a non-profit organization formed in 2016 to deepen understanding of ICT issues in the Australian community, public and corporate sectors.
Our members are professionals from the IT industry in Australia and abroad who are committed to promoting the practice of information technology as a profession.
Our vision is for our members to deliver results that enhance and enrich society by understanding and applying technology in an increasingly online world.
ITPA was formed as an evolution of the Systems Administrators Guild of Australia (SAGE-AU), which was founded in 1993.
All ITPA members agree to abide by the SAGE-AU Code of Ethics, which requires members to maintain high standards of conduct in their professional lives.
Boris Kisov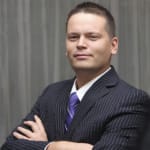 Innovation, IT & Management
10+ years of initiating and delivering sustained results and effective change for companies across a wide range of industries including
innovation, enterprise software, digital marketing, start-ups, advertising technology, e-commerce and government.