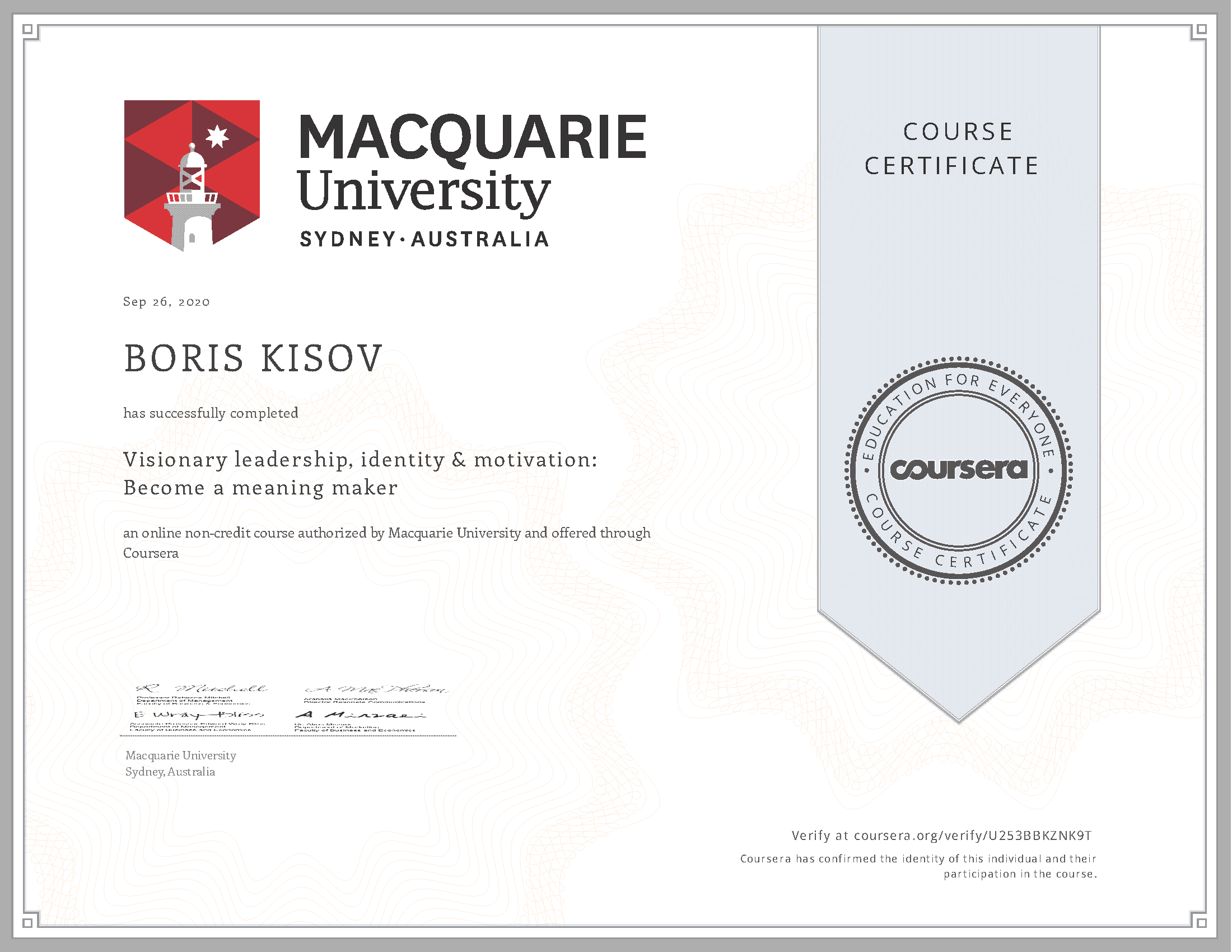 Visionary leadership, identity & motivation: Become a meaning maker
Visionary leadership, identity & motivation: Become a meaning maker – Certificate
MACQUARIE GRADUATE SCHOOL OF MANAGEMENT – Visionary leadership, identity & motivation: Become a meaning maker  
About this course
Faced with a complex and ambiguous work environment, how do you see the future as a potential leader? How can you implement your vision in a way that conveys meaning and encourages positive change in your organization? In this course, you will learn how leaders can create and communicate a compelling vision, and how they create meaning and make work more meaningful. You'll see what role the brain and body play in processing meaning, and how this can inspire your employees to follow you and your vision. This course will also teach you how to develop a meaningful brand identity and the role it can play in clarifying and reinforcing your leadership vision in your organization, your partners, and your customers. You will find that meaning permeates almost every aspect of governance. Finally, you will better understand how social and cultural factors can affect what you can achieve and your limitations in finding meaning.
LEARN
Evaluate approaches to influencing and creating meaning at work
Evaluate and apply approaches to meaning making that play a role in aligning employee buy-in of organisational narratives
Evaluate, create and apply strategies to leverage meaning making through branding
Situate discussions of meaning making within broader social contexts and concerns.
Macquarie University
Part of the Global Master of Business Administration (Global MBA) degree. Ranked #1 in Australia and #6 globally.
Macquarie is ranked among the top one per cent of universities in the world, and with a 5-star QS rating, we are recognised for producing graduates who are among the most sought-after professionals in the world. Since our foundation 54 years ago, we have aspired to be a different type of university: one focused on fostering collaboration between students, academics, industry and society.
Boris Kisov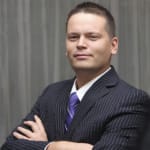 Innovation, IT & Management
10+ years of initiating and delivering sustained results and effective change for companies across a wide range of industries including
innovation, enterprise software, digital marketing, start-ups, advertising technology, e-commerce and government.