AXELOS membership
AXELOS Global Best Practice
https://www.axelos.com/profile/public?u=144b9ed0-5e16-453c-9b35-651f097fcc43
AXELOS is a joint venture formed in 2013 by the Cabinet of Ministers on behalf of Her Majesty's Government (HMG) in the UK and Capita plc to manage, develop and grow the portfolio of global best practices. AXELOS has an already enviable reputation and an unmatched portfolio of globally recognized qualifications of excellence.
AXELOS is responsible for the development, improvement and promotion of a series of best practices and methodologies used around the world by professionals working primarily in the areas of IT service management, project, program and portfolio management, and cyber resilience.
These practices, including ITIL®, PRINCE2®, MSP® and our collection of excellence products in cyber resilience, RESILIA®, are used by the private, public and voluntary sectors in more than 150 countries to improve skills, knowledge and skills. employee competencies in order for both individuals and organizations to work more efficiently.
AXELOS strives to develop communities of excellence globally. In addition to globally recognized certifications, AXELOS provides professionals with a wide range of content, templates, and toolkits through our CPD-focused My AXELOS subscription service and an online community of professionals and experts.
Our vision and purpose
We believe that our vision unites us and inspires us in a common, coherent strategic direction, showing us as a company that is always waiting for the next best practice, new products that have real value for everyone, regardless of company or geography.
Boris Kisov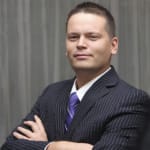 Innovation, IT & Management
10+ years of initiating and delivering sustained results and effective change for companies across a wide range of industries including
innovation, enterprise software, digital marketing, start-ups, advertising technology, e-commerce and government.