DiTech Media
Digital Technology Magazine. The World Digital Technology News, Experts Talks, Marketing, Reviews, Resources.
https://ditech.media/boris-kisov/
Boris Kisov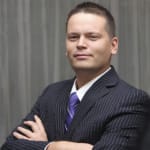 Innovation, IT & Management
10+ years of initiating and delivering sustained results and effective change for companies across a wide range of industries including
innovation, enterprise software, digital marketing, start-ups, advertising technology, e-commerce and government.