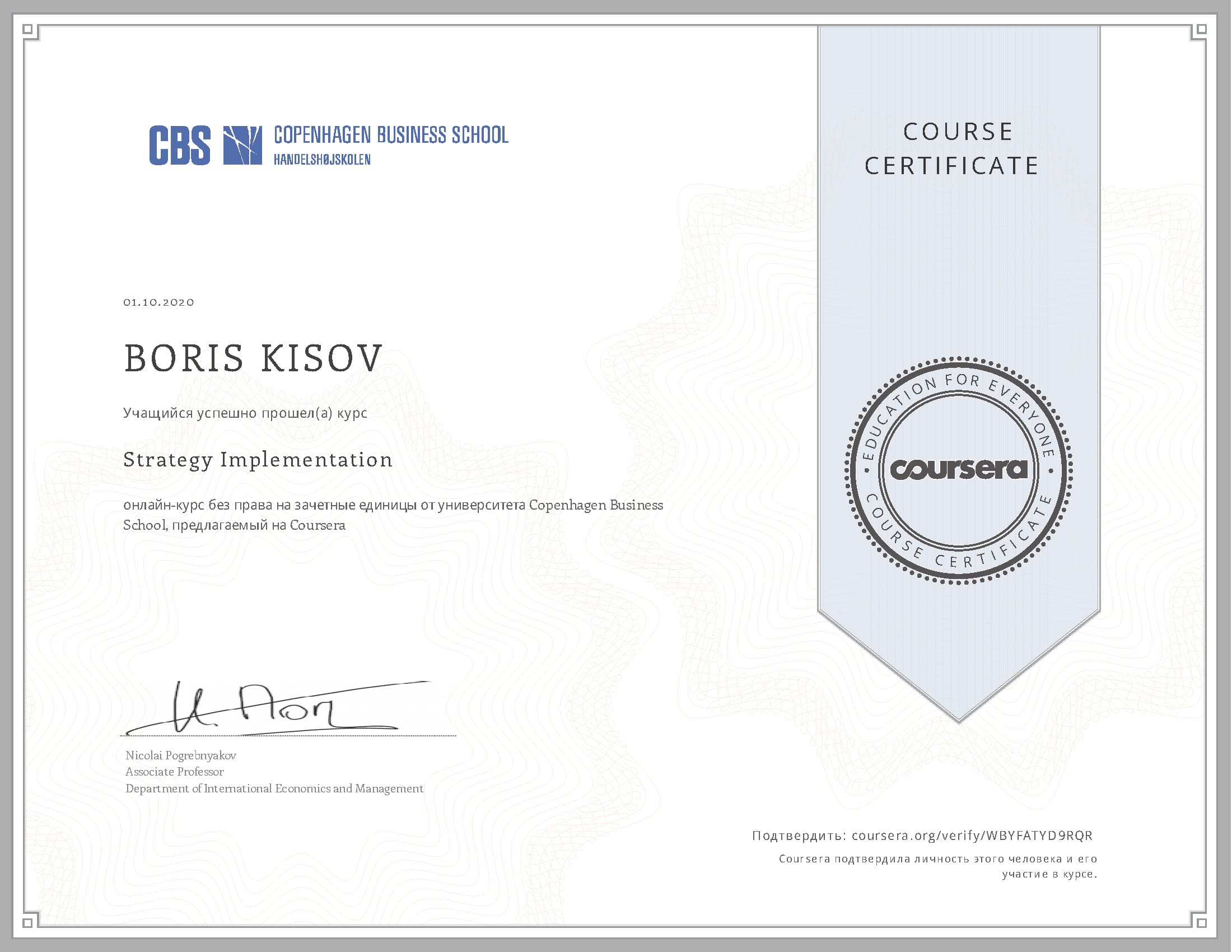 Strategy Implementation
Strategy Implementation –Certificate
Copenhagen Business School – Strategy Implementation
About this course
Even a well-designed business strategy can fail if you don't pay enough attention to its implementation. This is especially true for strategies based on innovation or implemented in complex or rapidly changing environments.
In the 20th century, the successful implementation provided stability and tended to pass through hierarchy and control. The main thing today is to stay proactive and be able to react quickly to competitive trends and technology, without losing sight of the strategic objective. In this course, we will create a set of techniques to implement current business strategies that will help you be successful.
After completing this course, you will be able to:
– Create goals and objectives to guide the implementation of the strategy.
– Define organizational structures that correspond to specific strategies
– Understand how to take advantage of the company culture in the implementation.
– Describe how to communicate the strategy so that the organization "understands" it.
– Identification and reduction of implementation risks
Copenhagen Business School
Centrally located in Copenhagen, the capital of Denmark, Copenhagen Business School (CBS) is one of the largest business schools in Europe with close to 23,000 students. CBS offers world-class research-based degree programs at undergraduate, graduate, and PhD levels as well as executive and other post experience programs.
Boris Kisov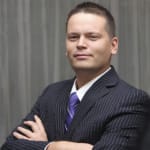 Innovation, IT & Management
10+ years of initiating and delivering sustained results and effective change for companies across a wide range of industries including
innovation, enterprise software, digital marketing, start-ups, advertising technology, e-commerce and government.