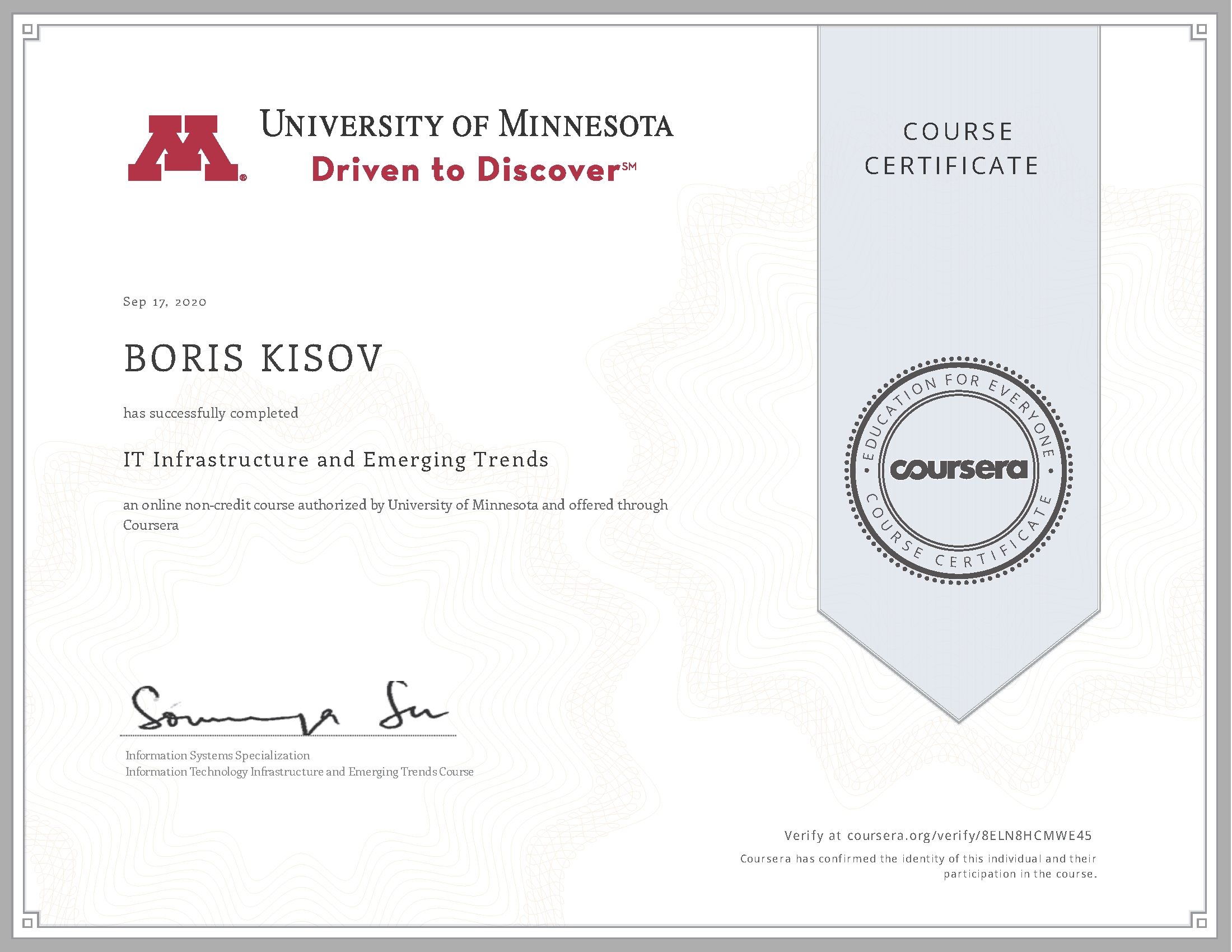 IT Infrastructure and Emerging Trends
IT Infrastructure and Emerging Trends – Certificate
The University of Minnesota – IT Infrastructure and Emerging Trends
About this course
Organizations today are embracing digital technologies to improve their businesses or are frustrated by newcomers with such opportunities. Therefore, it is important that managers and leaders of all organizations know the different technologies and apply them in innovative ways. Some of the biggest trends in information technology are mobile communications, cloud computing, security, and blockchain.
This course gives you an overview of the basic technical aspects of information technology. After completing this course, you will become familiar with the basic knowledge of IT / information security solutions needed to make real-world decisions. We will first learn about the challenges of cloud computing and the various implementations of service-oriented computing. Then we discuss the range of mobile technologies available to businesses today and how they can be used to create innovative business models. We take a look at the cybersecurity threats organizations need to be aware of and learn about the various defenses available to them. Finally, we will talk about the innovations that new technologies such as blockchains can bring. By leveraging this knowledge of various technologies, IT managers can better overcome technical challenges, assess tradeoffs, unlock new revenue streams, and make changes to the capabilities of an organization's information systems.
 LEARN
Learn about issues in cloud computing and various realizations of service-oriented computing.
Discover the range of mobile technologies available to modern enterprises and how these can be used to create innovative business models.
Become aware of cybersecurity threats that organizations need to be aware of and learn about various defense mechanisms.
Explore the innovation that emerging technologies like Blockchains can bring about.
CARLSON SCHOOL OF MANAGEMENT. University of Minnesota
The Curtis L. Carlson School of Management is a business school at the University of Minnesota in Minneapolis.
The University of Minnesota is among the largest public research universities in the country, offering undergraduate, graduate, and professional students a multitude of opportunities for study and research. Located at the heart of one of the nation's most vibrant, diverse metropolitan communities, students on the campuses in Minneapolis and St. Paul benefit from extensive partnerships with world-renowned health centers, international corporations, government agencies, and arts, nonprofit, and public service organizations.
Boris Kisov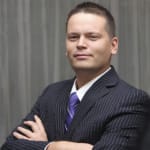 Innovation, IT & Management
10+ years of initiating and delivering sustained results and effective change for companies across a wide range of industries including
innovation, enterprise software, digital marketing, start-ups, advertising technology, e-commerce and government.