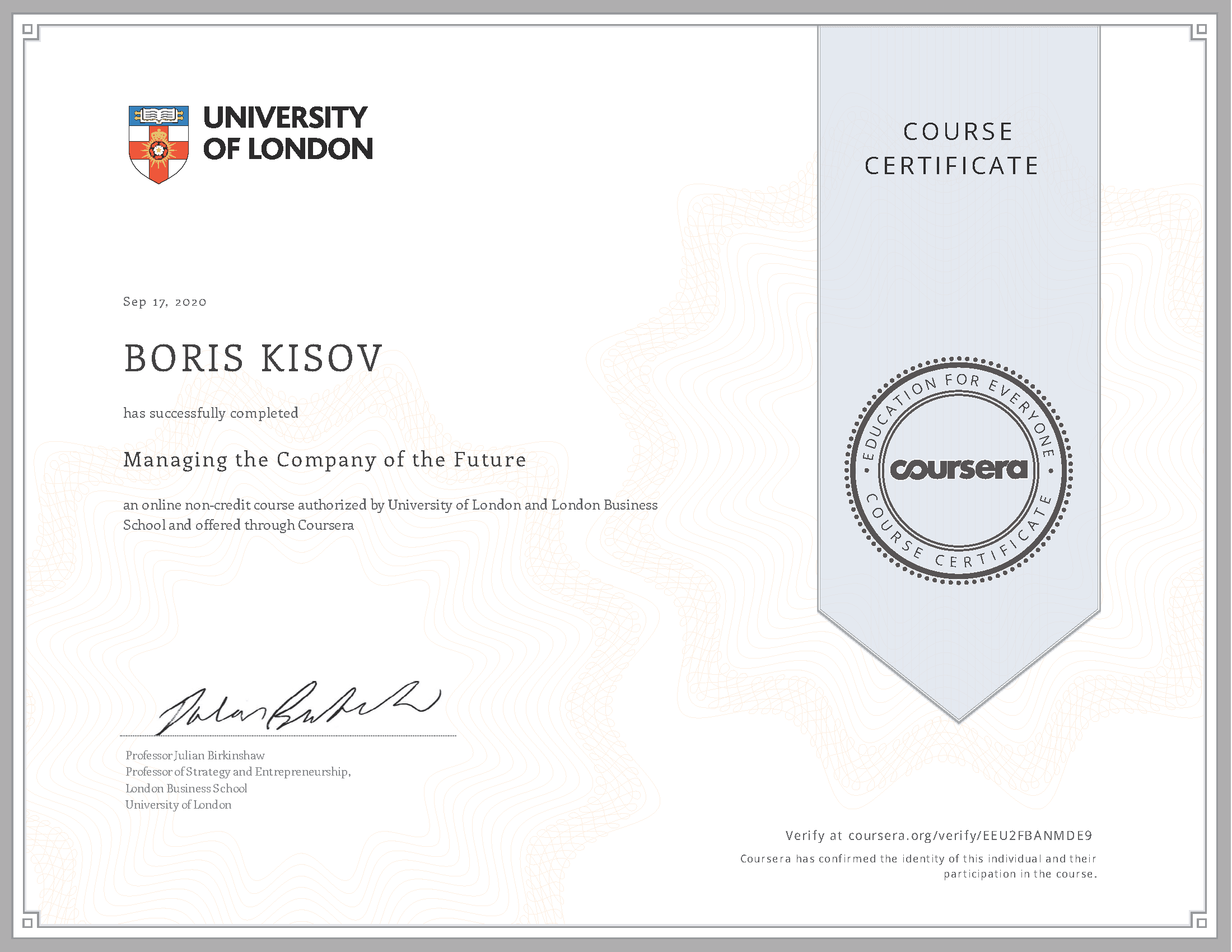 Managing the Company of the Future
Managing the Company of the Future – Certificate
University of London – Managing the Company of the Future
About this course
The aim of the course is to provide you with a comprehensive framework to understand both the traditional management principles within today's companies and the alternative principles that are becoming increasingly important. Provides theoretical and practical views on the nature of management in modern organizations.
London Business School
London Business School was founded in 1964 and joined the University of London in 1965.
London Business School is a leading global business school and is one of the few in the world to have the triple crown accreditation (AACSB, EQUIS, AMBA). The School was ranked the best business school in Europe for three years in a row (2014-2016) by the Financial Times and was ranked second in the world for Business and Management Studies in 2016 by the QS Rankings. The School offers post-graduate degrees and covers seven subject areas – Accounting, Economics, Finance, Management Science and Operations, Marketing, Organisational Behaviour and Strategy and Entrepreneurship.
University of London
The University of London is a federal University which includes 18 world leading Colleges. Our distance learning programmes were founded in 1858 and have enriched the lives of thousands of students, delivering high quality University of London degrees wherever our students are across the globe. Our alumni include 7 Nobel Prize winners. Today, we are a global leader in distance and flexible study, offering degree programmes to over 50,000 students in over 180 countries. To find out more about studying for one of our degrees where you are, visit www.london.ac.uk
Boris Kisov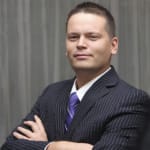 Innovation, IT & Management
10+ years of initiating and delivering sustained results and effective change for companies across a wide range of industries including
innovation, enterprise software, digital marketing, start-ups, advertising technology, e-commerce and government.