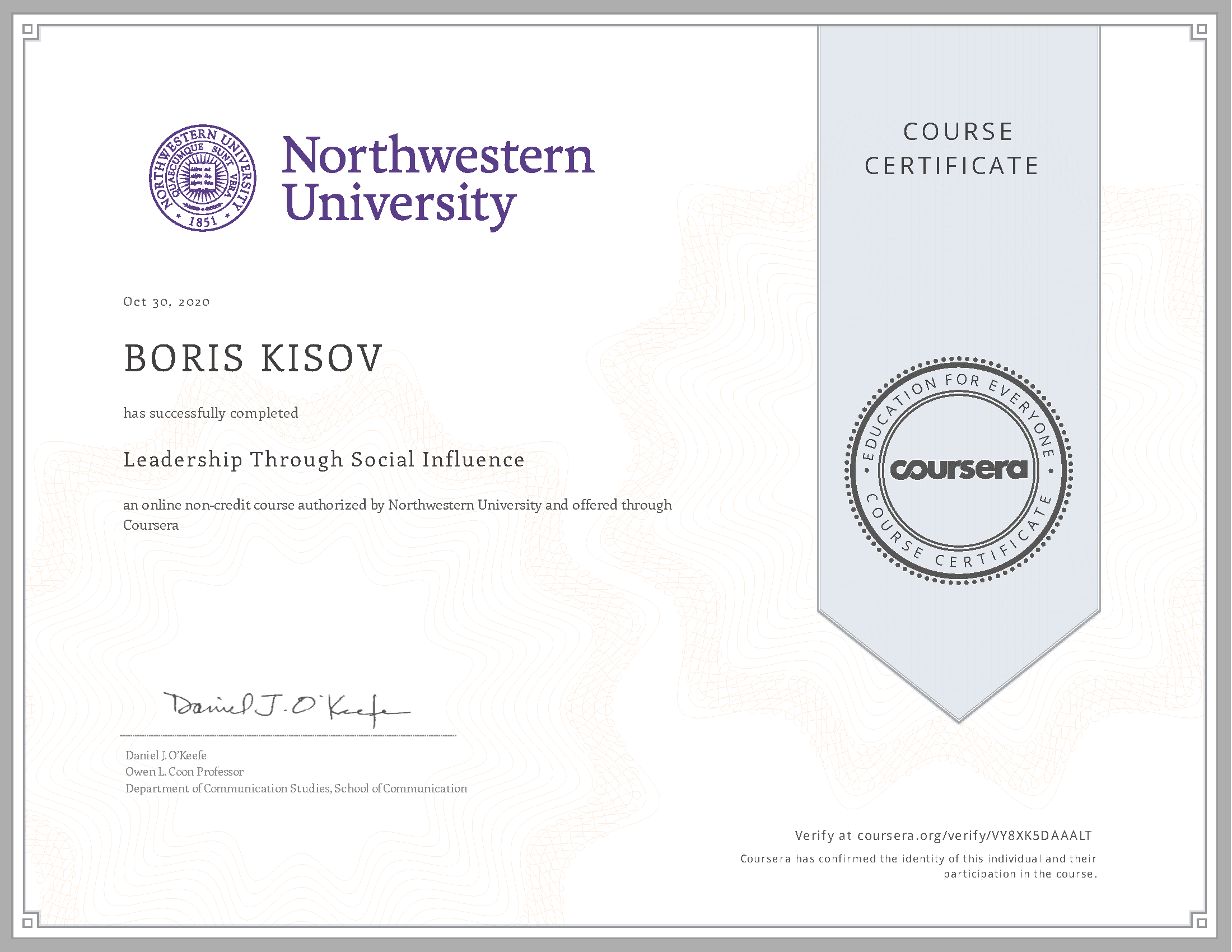 Leadership Through Social Influence
Leadership Through Social Influence –Certificate
Northwestern University – Leadership Through Social Influence
About this course
This course will provide students with a general structured framework for analyzing persuasive influencing situations. Students will be able to identify the various problems persuasion faces and develop appropriate strategies to address those problems. The overall goal is to provide students with not only a rich set of persuasion tools but also an understanding of how different tools are useful in different situations. In particular, the course will focus on four general themes: strategies for influencing people's personal attitudes; strategies for influencing social factors that influence behavior; strategies to influence people's perceived ability to carry out the desired behavior; and strategies to encourage people to act on their current intentions.
Northwestern University
Northwestern University is a private research and teaching university with campuses in Evanston and Chicago, Illinois, and Doha, Qatar. Northwestern combines innovative teaching and pioneering research in a highly collaborative environment that transcends traditional academic boundaries.
Boris Kisov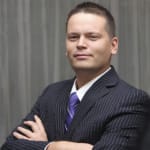 Innovation, IT & Management
10+ years of initiating and delivering sustained results and effective change for companies across a wide range of industries including
innovation, enterprise software, digital marketing, start-ups, advertising technology, e-commerce and government.