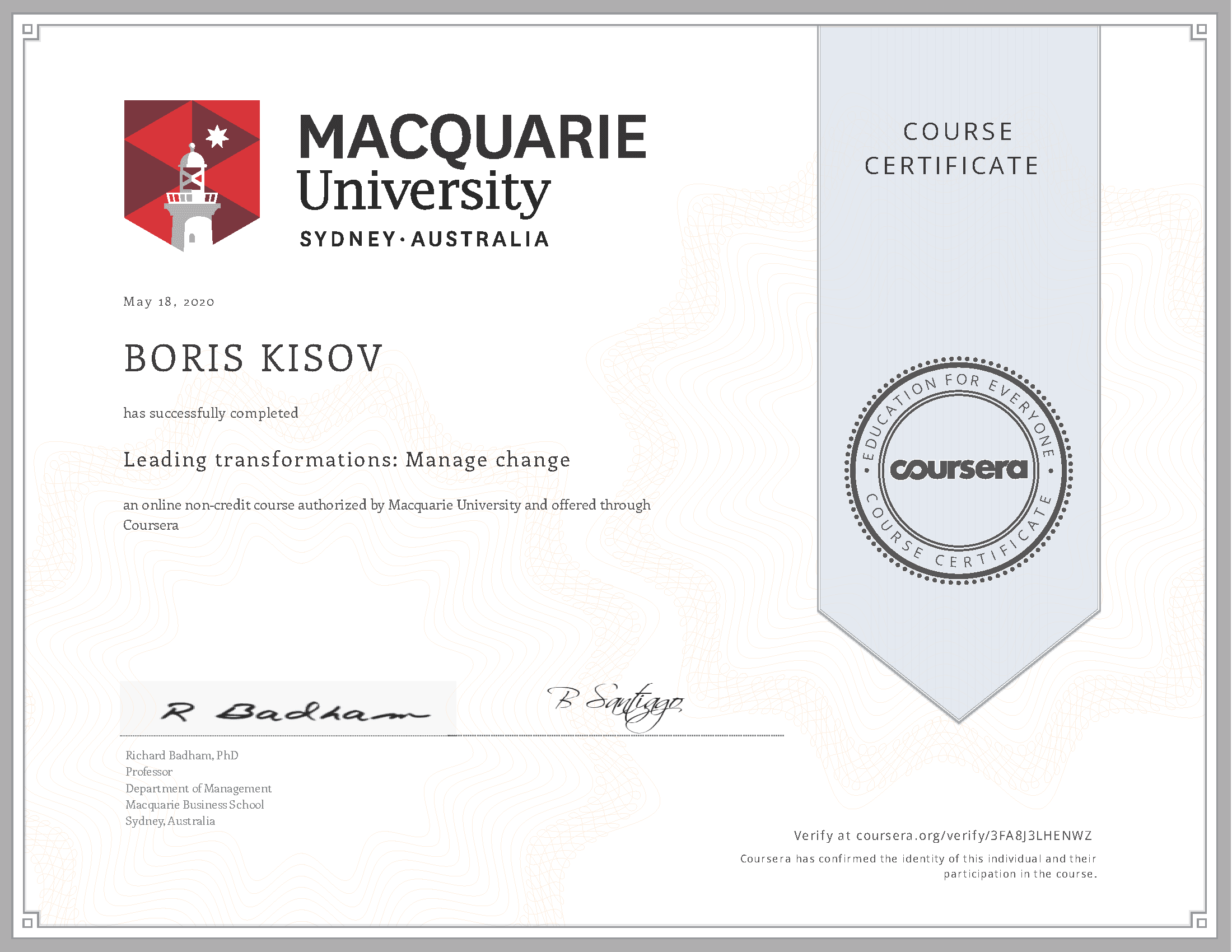 Leading transformations: Manage change
Leading transformations: Manage change – Certificate
MACQUARIE GRADUATE SCHOOL OF MANAGEMENT – Leading transformations: Manage change
About this course
We live in a globalized world of continuous change. Your ability to successfully manage change will allow you to have a positive impact on your work and life. Through structured learning activities (video lectures, quizzes, discussion guides, and written assessments), this course teaches you how to effectively influence change by developing a 'mindset', creating a productive cycle of change, and guiding yourself. and others on the path of change. You will learn to rethink change by rethinking the problem of change and developing a balanced and thoughtful mindset. Change is inevitable, but it can influence how it affects your organization.
 LEARN
Design successful change initiatives by adopting a balanced and reflective change mindset
Create change cycles that effectively apply tools and techniques for orienting, performing, and evaluating change
Generate leadership strategies that are mindful of the complexity and challenges of change and mobilise energy for transformation
Macquarie University
Part of the Global Master of Business Administration (Global MBA) degree. Ranked #1 in Australia and #6 globally.
Macquarie is ranked among the top one per cent of universities in the world, and with a 5-star QS rating, we are recognised for producing graduates who are among the most sought-after professionals in the world. Since our foundation 54 years ago, we have aspired to be a different type of university: one focused on fostering collaboration between students, academics, industry and society.
Boris Kisov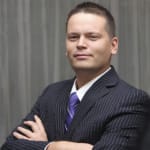 Innovation, IT & Management
10+ years of initiating and delivering sustained results and effective change for companies across a wide range of industries including
innovation, enterprise software, digital marketing, start-ups, advertising technology, e-commerce and government.