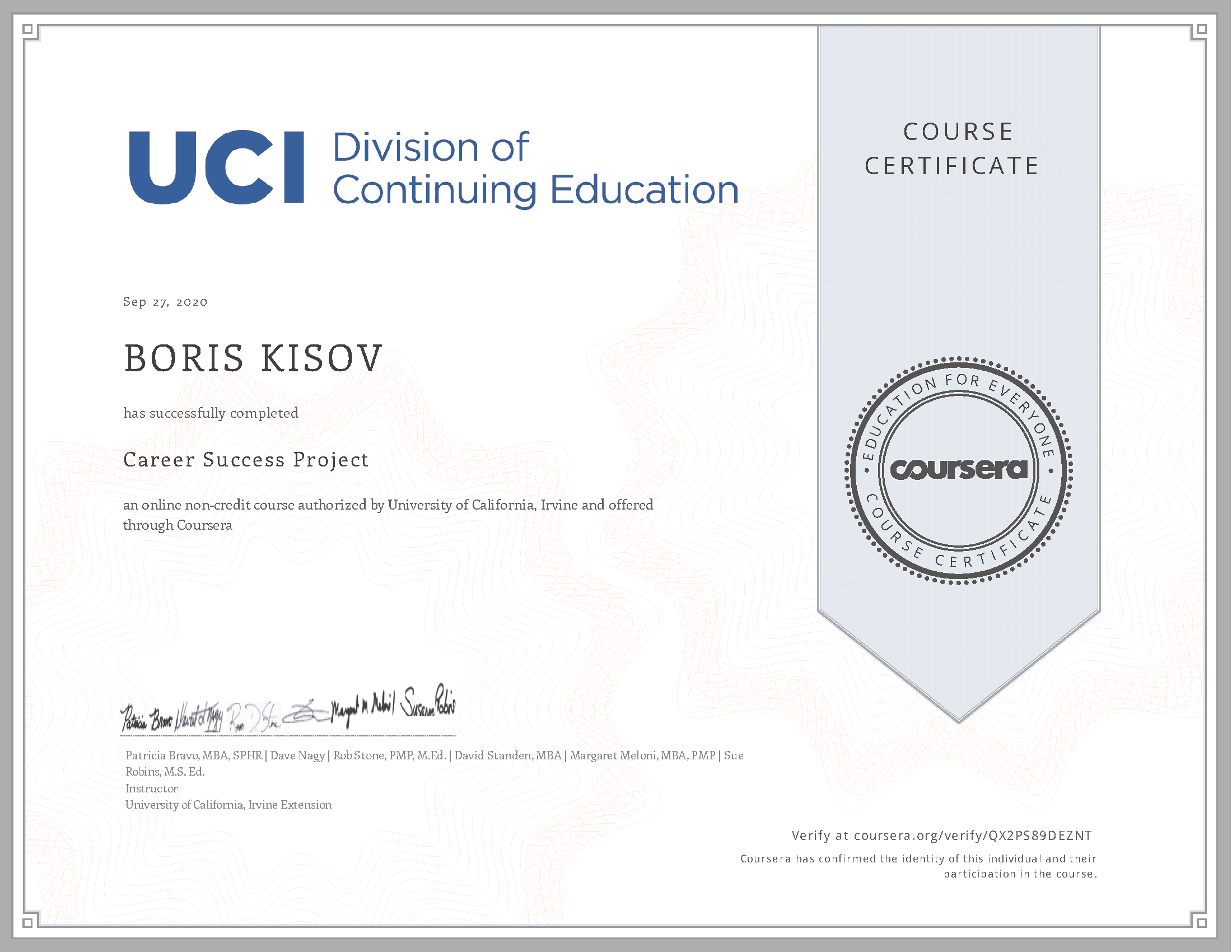 Career Success Project
Career Success Project – Certificate
UNIVERSITY OF CALIFORNIA, IRVINE – Career Success Project
LEARN
Add value to your organization by effectively gathering, synthesizing, and analyzing information
Develop practical and innovative solutions to organizational problems
Use powerful strategic planning tools
Communicate information, ideas, and solutions to senior-level decision makers
About this course
The goal of the Capstone Project in the Career Success Specialization is to apply the techniques and techniques you learned in a series of first-hand courses so that you can communicate your value to potential employers. You will focus your communication, management, negotiation, problem solving, business writing, time management, finance, entrepreneurship, and project management skills on a project that demonstrates your readiness for a career.
At the end of the course, you will be able to:
1. Apply the techniques, techniques and skills that you have learned throughout your specialization to add value to your organization on a day-to-day basis through the collection, synthesis, analysis and presentation of information effectively.
2. Develop and hone your critical thinking skills by evaluating ideas, concepts, approaches, and assumptions to arrive at a practical but innovative solution to an organizational problem.
3. Learn to skillfully use a powerful strategic planning tool.
4. Effectively communicate information, ideas, problems, and solutions to senior leaders.
University of California, Irvine
Since 1965, the University of California, Irvine has combined the strengths of a major research university with the bounty of an incomparable Southern California location. UCI's unyielding commitment to rigorous academics, cutting-edge research, and leadership and character development makes the campus a driving force for innovation and discovery that serves our local, national and global communities in many ways.
Boris Kisov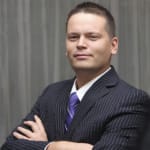 Innovation, IT & Management
10+ years of initiating and delivering sustained results and effective change for companies across a wide range of industries including
innovation, enterprise software, digital marketing, start-ups, advertising technology, e-commerce and government.