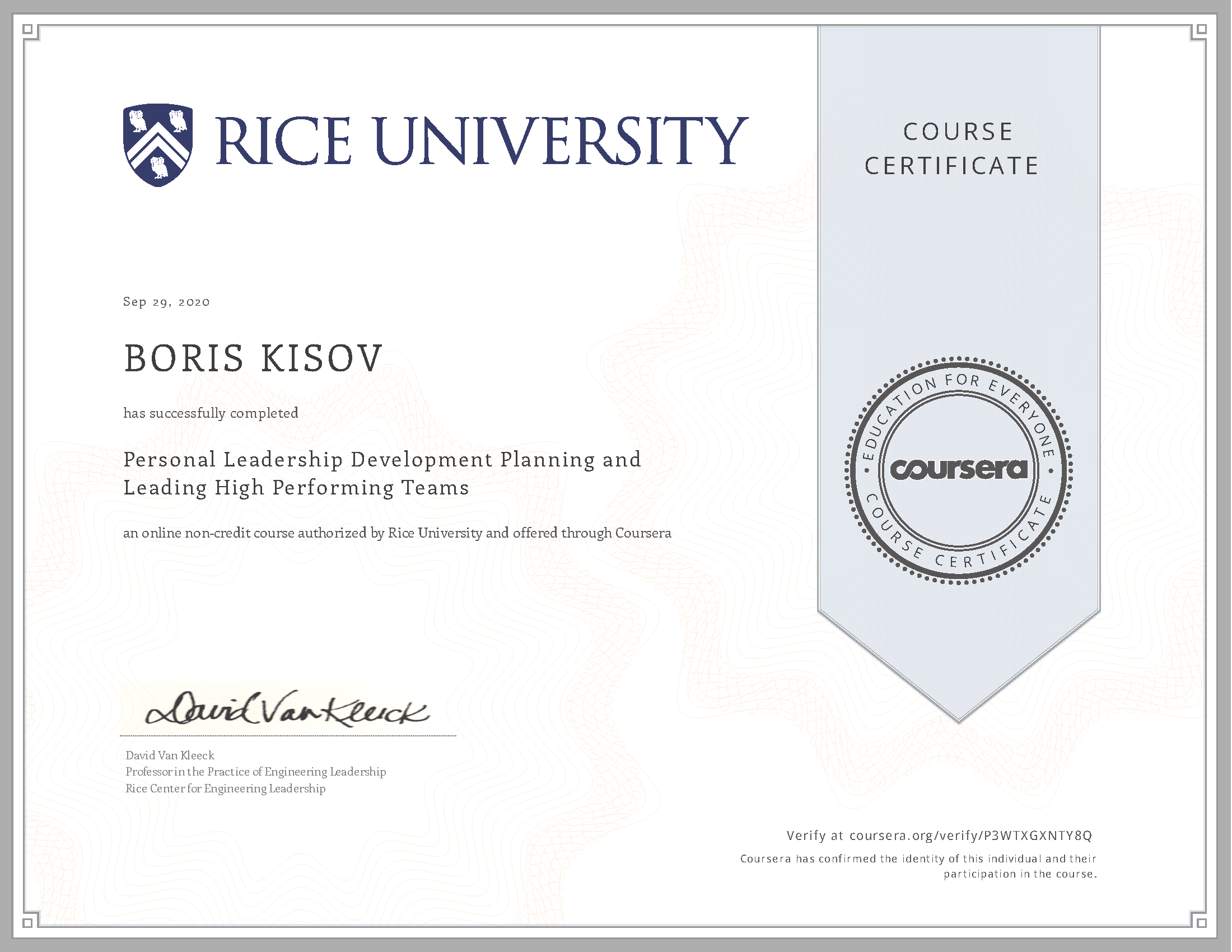 Personal Leadership Development Planning and Leading High Performing Teams
Personal Leadership Development Planning and Leading High Performing Teams – Certificate
RICE UNIVERSITY – Personal Leadership Development Planning and Leading High Performing Teams
About this course
An effective leadership improvement plan enables you to leverage strengths and close gaps in weaknesses. In this course, you will create your own plan that you can implement immediately and achieve your goals for the next two years. It lays the foundation for an ongoing process of skill selection and prioritization, and action planning for sustained leadership development.
Rice University
Rice University is consistently ranked among the top 20 universities in the U.S. and the top 100 in the world. Rice has highly respected schools of Architecture, Business, Continuing Studies, Engineering, Humanities, Music, Natural Sciences and Social Sciences and is home to the Baker Institute for Public Policy.
Rice University is a comprehensive research university dedicated to producing the next generation of leaders, generating bold research solutions and advancing tomorrow's thinking.
Boris Kisov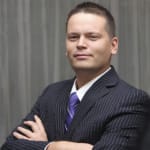 Innovation, IT & Management
10+ years of initiating and delivering sustained results and effective change for companies across a wide range of industries including
innovation, enterprise software, digital marketing, start-ups, advertising technology, e-commerce and government.