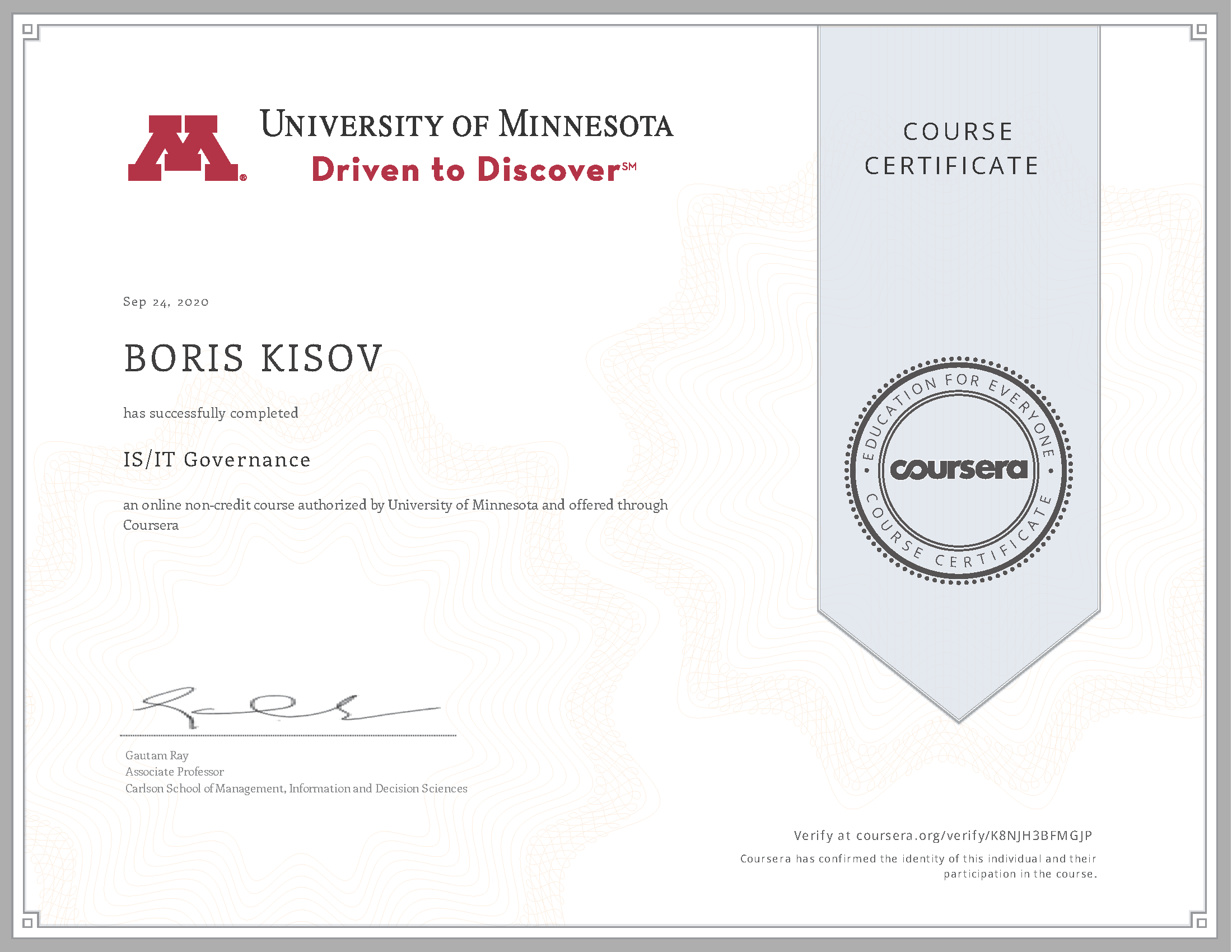 IS/IT Governance
IS/IT Governance– Certificate
The University of Minnesota – IS/IT Governance
About this course
Businesses are investing heavily in IT. In the Information Security / IT Management course, we will discuss how to manage IT so that IT investments contribute to the achievement of the organization's goals and strategies.
Businesses must formally evaluate major IT investments. Investing in IT also carries risks, so companies should consider the risk associated with the investment to properly evaluate the investment. Let's discuss how to evaluate your investment in IT.
Companies typically make multiple IT investments during the year. In this course, we will discuss how to value an IT investment portfolio. Businesses need a mechanism to charge users for IT investments to incentivize smart consumption of IT resources. We will discuss various IT charging mechanisms that encourage users to spend their money on IT wisely.
Finally, IT investments are aimed at creating value for the company. This requires that employees actually use the new IT systems that are being developed. As such, in the Information Security / IT Management course, we will discuss strategies to ensure that users are using the new system so that the business can benefit from their investment in IT.
LEARN
Discover how to align IT investment decisions with the goals and strategies of the organization.
Evaluate individual IT investments and learn how to incorporate risk into IT investment decisions.
Evaluate a portfolio of IT investments and learn how to charge users for IT investments.
Learn different levers firms can use to increase adoption of IT innovation and how IT systems may require different strategies for implementation.
CARLSON SCHOOL OF MANAGEMENT. University of Minnesota
The Curtis L. Carlson School of Management is a business school at the University of Minnesota in Minneapolis.
The University of Minnesota is among the largest public research universities in the country, offering undergraduate, graduate, and professional students a multitude of opportunities for study and research. Located at the heart of one of the nation's most vibrant, diverse metropolitan communities, students on the campuses in Minneapolis and St. Paul benefit from extensive partnerships with world-renowned health centers, international corporations, government agencies, and arts, nonprofit, and public service organizations.
Boris Kisov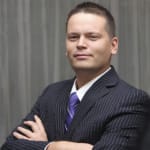 Innovation, IT & Management
10+ years of initiating and delivering sustained results and effective change for companies across a wide range of industries including
innovation, enterprise software, digital marketing, start-ups, advertising technology, e-commerce and government.