Introduction to Personal Branding
Introduction to Personal Branding – Certificate
University of Virginia – Personal Branding
About this Course
Though the concept of personal branding isn't new, questions remain about how to create one and, more importantly, what it means to maintain and inhabit that brand.
Learners will:
Understand both what personal branding means and what it means to inhabit their brand
Establish themselves on at least three social media platforms
Create a mission statement for their personal brand
Build a board of directors for their brand
Become familiar with the basics of digital security and reputation management
Create a system for on-going brand maintenance
Join instructor Kimberley R. Barker as she provides a warm, supportive atmosphere in which learners are encouraged to intensively explore themselves in order to create a personal brand that authentically and effectively communicates their values and professional gifts. Together we will build a strong community in which to provide encouragement and feedback, and support each other as learners pursue their goal of successful brand creation.
University of Virginia
A premier institution of higher education, The University of Virginia offers outstanding academics, world-class faculty, and an inspiring, supportive environment. Founded by Thomas Jefferson in 1819, the University is guided by his vision of discovery, innovation, and development of the full potential of students from all walks of life. Through these courses, global learners have an opportunity to study with renowned scholars and thought leaders.
Boris Kisov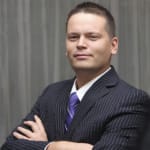 Innovation, IT & Management
10+ years of initiating and delivering sustained results and effective change for companies across a wide range of industries including
innovation, enterprise software, digital marketing, start-ups, advertising technology, e-commerce and government.