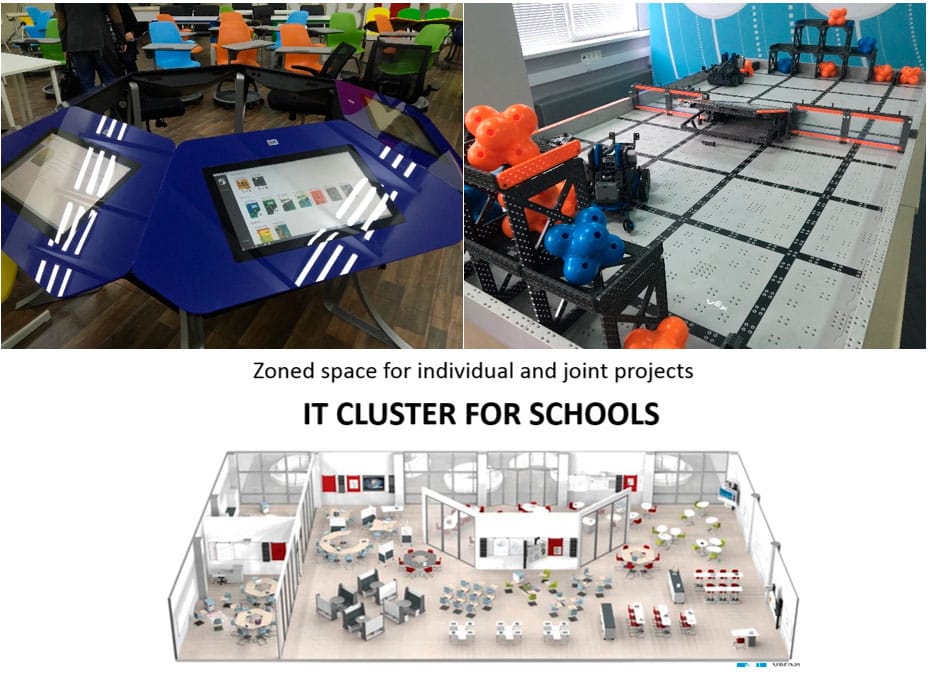 IT POLYGON – INNOVATIVE IT CITY PROJECT THAT HAS NATIONAL IMPORTANCE
AN INNOVATIVE PLATFORM WHERE THE MOST MODERN EQUIPMENT FROM LEADING MANUFACTURERS HAS BEEN INTRODUCED
IT CLUSTER FOR SCHOOLS – Zoned space for 110 schoolchildren that can study in innovative spaces at the same time. They study microelectronics and circuitry, local area networks and information security, prototyping, and the Internet of things, CAD and 3D modeling, robotics, and high-tech programming. In addition, thanks to the powerful network equipment, it is possible to effectively interact with the IT training grounds of other schools.
The school was filled with life, filled with new technologies, new laboratories, new public spaces that are involved in the educational process.
Modernization and enlargement of the area of ​​the former workshops made it possible to equip a full-cycle production unit. Students can practice design, modeling, prototyping, and automated material handling.
The open spaces of the building are used for various educational tasks. Students can do individual or group work in coworking spaces.
I coordinated the evaluation and selection of $4M worth of new equipment for the "IT Polygon" city project.
Realization and coordination of significant innovative ICT projects "IT Polygon" and "PAK Education" with a total investment of $3M.
Negotiated with international sales representatives regarding specifications for the supply of innovative equipment: 3D scanners and printers, interactive panels, laptops, tablets, soldering, and graphic stations, mini-laboratories, servers, etc.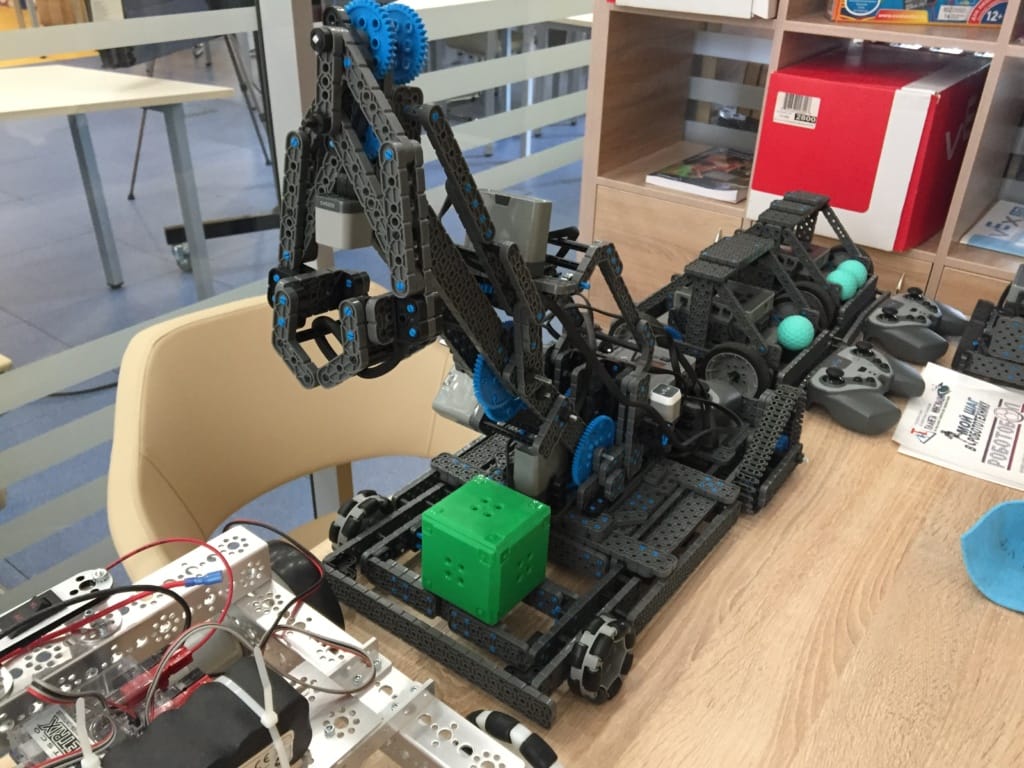 Media coverage:
https://www.tvc.ru/news/show/id/137382
https://tass.ru/moskva/8413417
https://www.mos.ru/mayor/themes/15299/5855050/
https://www.mos.ru/mayor/themes/15299/4742050/
https://rg.ru/2019/09/02/reg-cfo/sobianin-v-35-stolichnyh-shkolah-otkrylis-it-klassy.html
https://severstolici.ru/v-zapadnom-degunine-rabotaet-pervyj-v-sao-it-poligon-dlya-shkolnikov/
https://realty.rbc.ru/news/5b55eca59a79474ed2f32530
https://vm.ru/moscow/353387-polina-melnikova-prepodavatel-ne-boitsya-reshat-neizvestnye-zadachi
https://sch2114uz.mskobr.ru/edu-news/208
https://aif.ru/my_area/severnoe_butovo/it-poligon_pochemu_v_shkole_2114_uroki_interesnee_chem_v_drugih_shkolah
Boris Kisov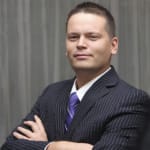 Innovation, IT & Management
10+ years of initiating and delivering sustained results and effective change for companies across a wide range of industries including
innovation, enterprise software, digital marketing, start-ups, advertising technology, e-commerce and government.