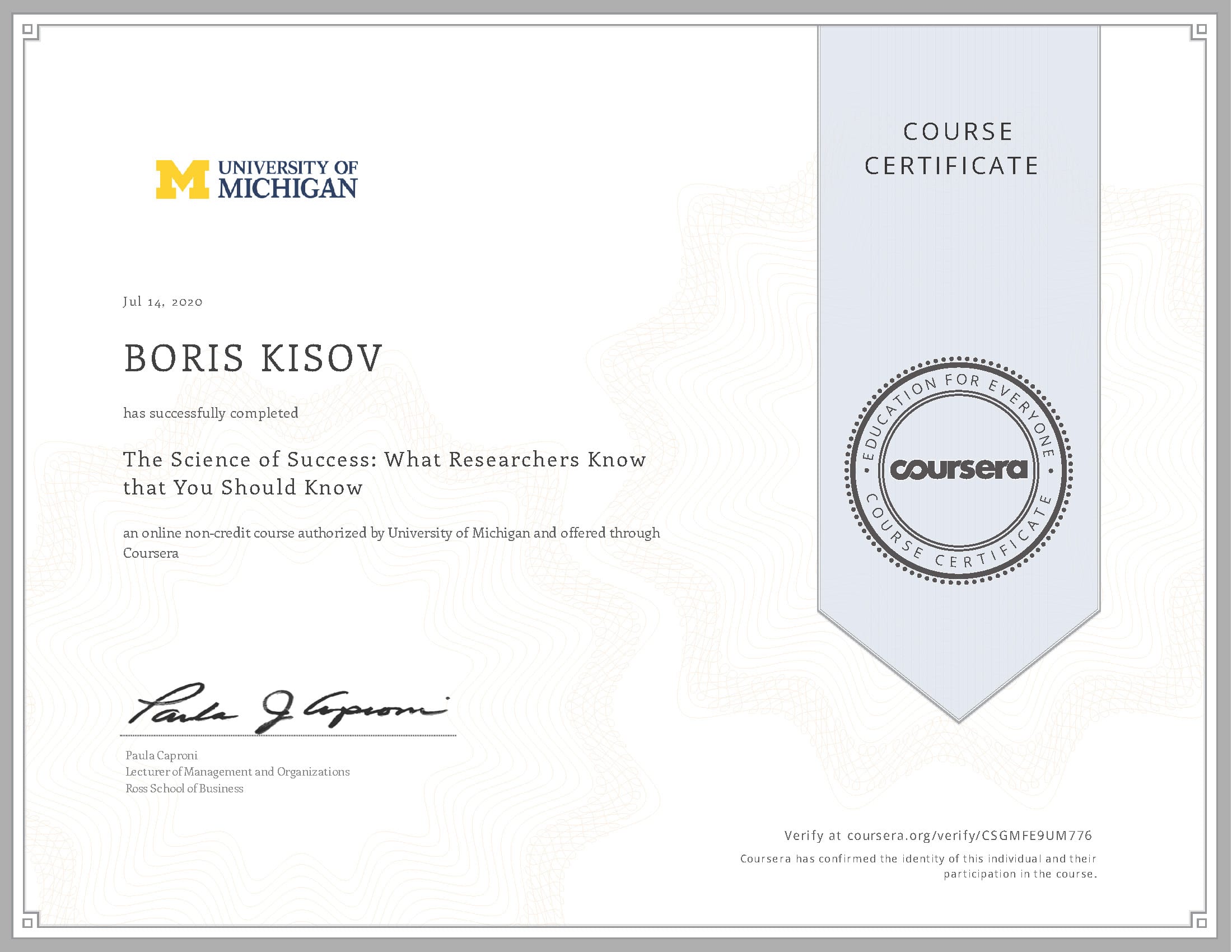 The Science of Success
The Science of Success –Certificate
Ross School of Business, University of Michigan – The Science of Success:
What Researchers Know that You Should Know
About this course
This course is designed to help you achieve the success you want. Through decades of scientific research, you will learn what the most successful people do differently from others, why IQ is not the most important predictor of success (and can sometimes be counterproductive), and why many conventional beliefs prevent them from being successful. people achieve their goals. …
Although this course is based on the science of success, you will learn many practical ideas that you can immediately apply in your life, especially in three main areas:
• Better performance at work (and at school)
• Achieve professional success (how success is defined)
• Enjoy a meaningful, happy and healthy life
When you complete this course, you will know more than most people about what predicts success in life. One of the most important lessons you will learn is that success comes from small gains every day – small, achievable actions that, together, can help you reach your goals faster and even exceed your own expectations. Thus, you will have the opportunity to develop a detailed action plan with which you can turn the knowledge acquired into concrete steps to achieve your most precious life goals.
University of Michigan
The mission of the University of Michigan is to serve the people of Michigan and the world through preeminence in creating, communicating, preserving and applying knowledge, art, and academic values, and in developing leaders and citizens who will challenge the present and enrich the future.
Boris Kisov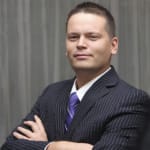 Innovation, IT & Management
10+ years of initiating and delivering sustained results and effective change for companies across a wide range of industries including
innovation, enterprise software, digital marketing, start-ups, advertising technology, e-commerce and government.