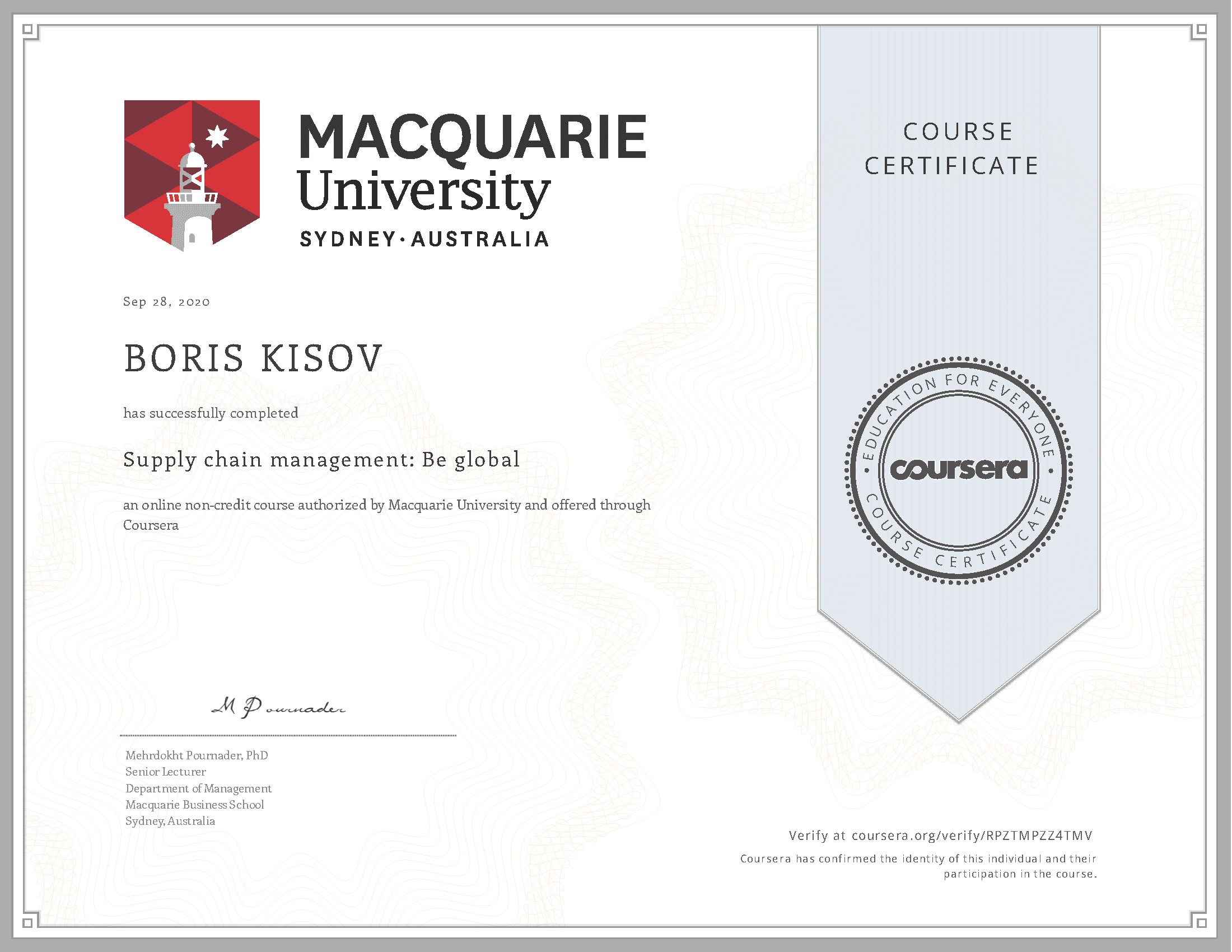 Supply chain management: Be global
Supply chain management: Be global – Certificate
MACQUARIE GRADUATE SCHOOL OF MANAGEMENT – Supply chain management: Be global
About this course
Businesses and their supply chains face increasing competition and uncertainty in a truly globalized business environment. To stay competitive, organizations must think globally, ensuring that supply chains meet customer requirements at the lowest cost and as quickly as possible. From a strategic standpoint, this means making important trade-offs between cost, quality, and supply chain flexibility. Through structured training activities (video lectures, quizzes, discussion guides, and written assessments), this course will provide you with the future-oriented capabilities you need to design and manage the efficient, sustainable, and efficient global supply chains of tomorrow.
LEARN
Identify the key drivers of global supply chain effectiveness
Create supply chain networks that are aligned with supply chain and business strategy of the firm
Identify the critical success factors, pitfalls, and risks of global supply chain management
Evaluate the sustainability of global supply chain operations
Macquarie University
Part of the Global Master of Business Administration (Global MBA) degree. Ranked #1 in Australia and #6 globally.
Macquarie is ranked among the top one per cent of universities in the world, and with a 5-star QS rating, we are recognised for producing graduates who are among the most sought-after professionals in the world. Since our foundation 54 years ago, we have aspired to be a different type of university: one focused on fostering collaboration between students, academics, industry and society.
Boris Kisov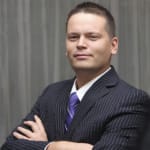 Innovation, IT & Management
10+ years of initiating and delivering sustained results and effective change for companies across a wide range of industries including
innovation, enterprise software, digital marketing, start-ups, advertising technology, e-commerce and government.