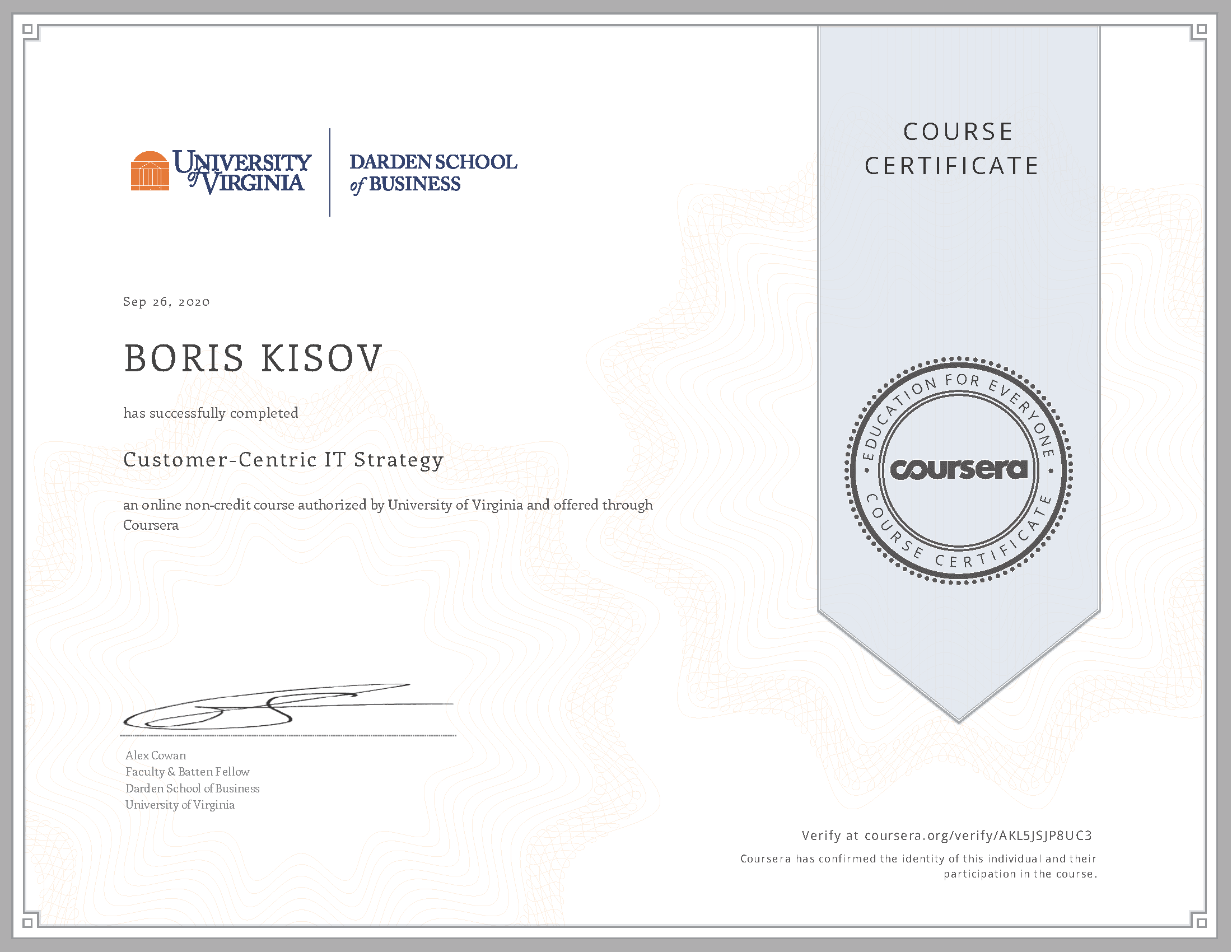 Customer-Centric IT Strategy
Customer-Centric IT Strategy – Certificate
DARDEN SCHOOL OF BUSINESS, University of Virginia, BCG – Customer-Centric IT Strategy
About this course
Now more than ever, corporations are investing heavily in IT. The quality of this investment affects the daily work of millions, but it is not uncommon to see industry reports with IT project failure rates above 50%. More can be done, and you can do it all the time. In this two-week course, we will explore the core challenges of enterprise IT and how to address them through the disciplined use of design thinking, Lean Startup, and agile teamwork.
At the end of this course, developed at the University of Virginia Darden School of Business and taught by prominent members of the faculty, you will be able to:
Use the business model canvas to focus your company's strategy and ensure stakeholder support
Translate your Canvas work into specific IT bylaws
Rapidly prototype strategically aligned processes for deployment to your IT infrastructure
DARDEN SCHOOL OF BUSINESS, University of Virginia, BCG
A premier institution of higher education, The University of Virginia offers outstanding academics, world-class faculty, and an inspiring, supportive environment. Founded by Thomas Jefferson in 1819, the University is guided by his vision of discovery, innovation, and development of the full potential of students from all walks of life. Through these courses, global learners have an opportunity to study with renowned scholars and thought leaders.
Boris Kisov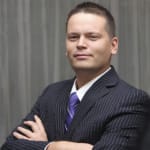 Innovation, IT & Management
10+ years of initiating and delivering sustained results and effective change for companies across a wide range of industries including
innovation, enterprise software, digital marketing, start-ups, advertising technology, e-commerce and government.