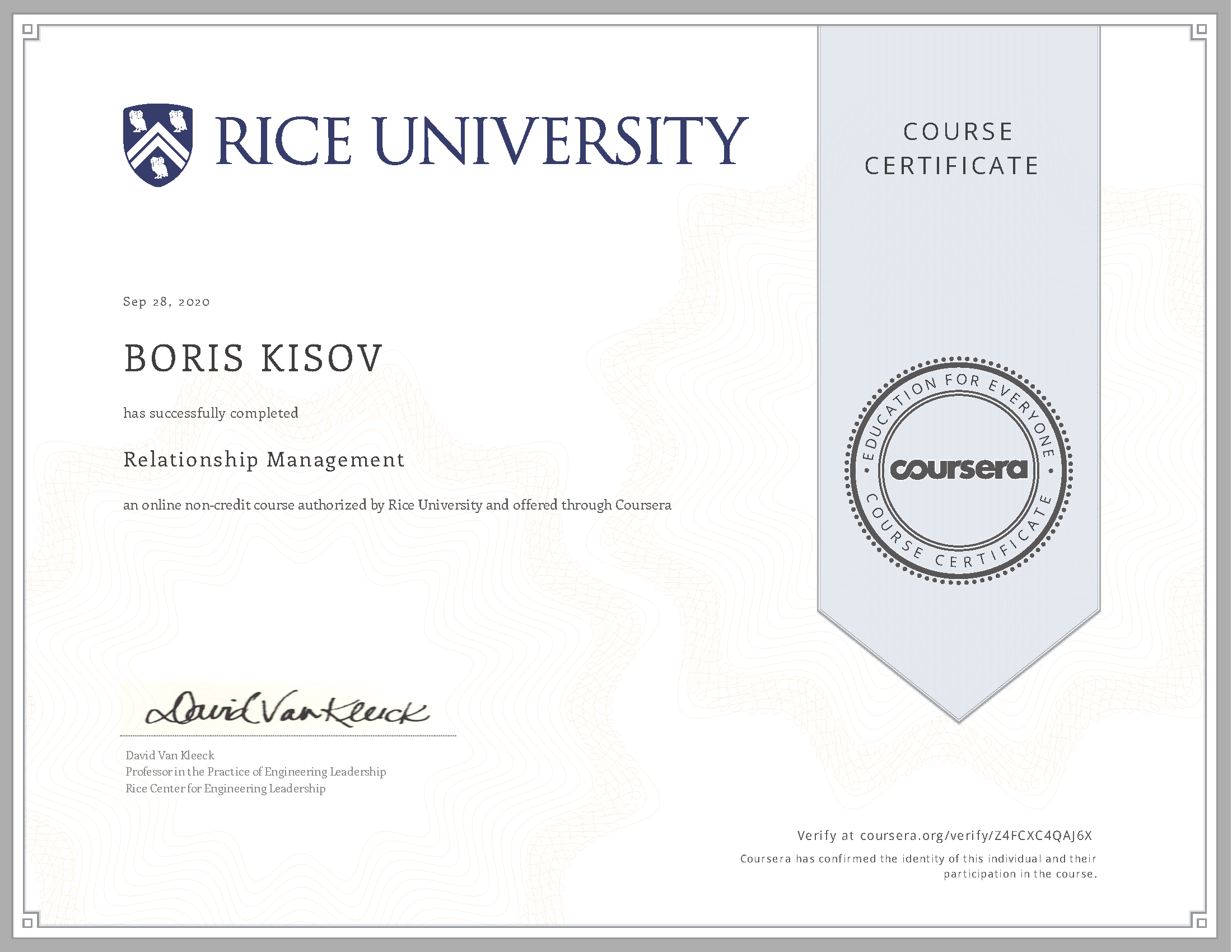 Relationship Management
Relationship Management – Certificate
RICE UNIVERSITY – Relationship Management
About this course
To be a successful engineer, you must work well and play with others. This course aims to develop the skills necessary to build and maintain professional relationships and networks. Learn to educate and mentor others, manage conflict, and develop power and influence in the workplace.
Rice University
Rice University is consistently ranked among the top 20 universities in the U.S. and the top 100 in the world. Rice has highly respected schools of Architecture, Business, Continuing Studies, Engineering, Humanities, Music, Natural Sciences and Social Sciences and is home to the Baker Institute for Public Policy.
Rice University is a comprehensive research university dedicated to producing the next generation of leaders, generating bold research solutions and advancing tomorrow's thinking.
Boris Kisov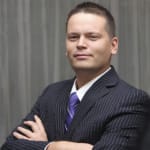 Innovation, IT & Management
10+ years of initiating and delivering sustained results and effective change for companies across a wide range of industries including
innovation, enterprise software, digital marketing, start-ups, advertising technology, e-commerce and government.