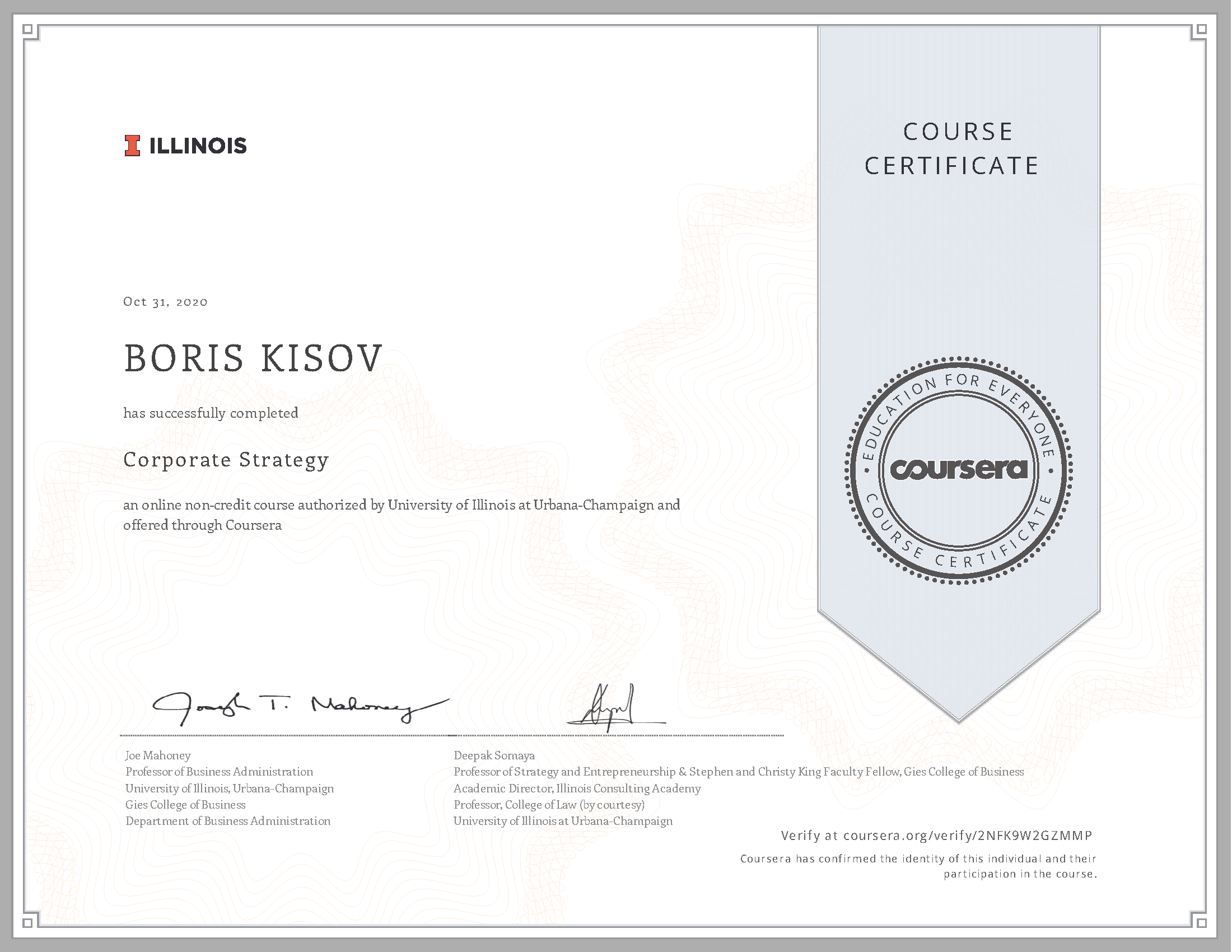 Corporate Strategy
Corporate Strategy – Certificate
Part of iMBA The COLLEGE OF BUSINESS AT ILLINOIS – Corporate Strategy
About this course
In this course, you will learn how corporations create, capture, and maintain value, going beyond managing a single line of business. As such, it is a supplement to the business strategy course (and should generally be followed) that focuses on developing and maintaining a competitive advantage for an individual business unit. Here you can better understand and explore tools for analyzing and managing decisions from an enterprise-level perspective, with an emphasis on managing multiple companies and multiple stakeholders. Examples of such solutions include vertical integration, diversification, mergers and acquisitions, strategic alliances, international expansion, global strategy, corporate governance, and corporate social responsibility.
You'll:
• Understand how corporations create and receive value as diversified companies.
• Explore tools and frameworks for evaluating options in relation to corporate space, corporate operations, and global strategy.
• Learn to analyze complex business situations and develop coherent corporate strategies.
• Understand the role of corporate governance and stakeholder management in modern companies.
This course is part of the iMBA offered by the University of Illinois, a flexible and fully-accredited online MBA at an incredibly competitive price. For more information, visit the resource page for this course and onlinemba.illinois.edu.
The University of Illinois at Urbana-Champaign
Part of iMBA The COLLEGE OF BUSINESS AT ILLINOIS
The University of Illinois at Urbana-Champaign is a world leader in research, teaching and public engagement, distinguished by the breadth of its programs, broad academic excellence, and internationally renowned faculty and alumni. Illinois serves the world by creating knowledge, preparing students for lives of impact, and finding solutions to critical societal needs.
Boris Kisov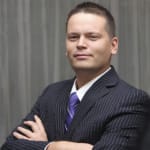 Innovation, IT & Management
10+ years of initiating and delivering sustained results and effective change for companies across a wide range of industries including
innovation, enterprise software, digital marketing, start-ups, advertising technology, e-commerce and government.