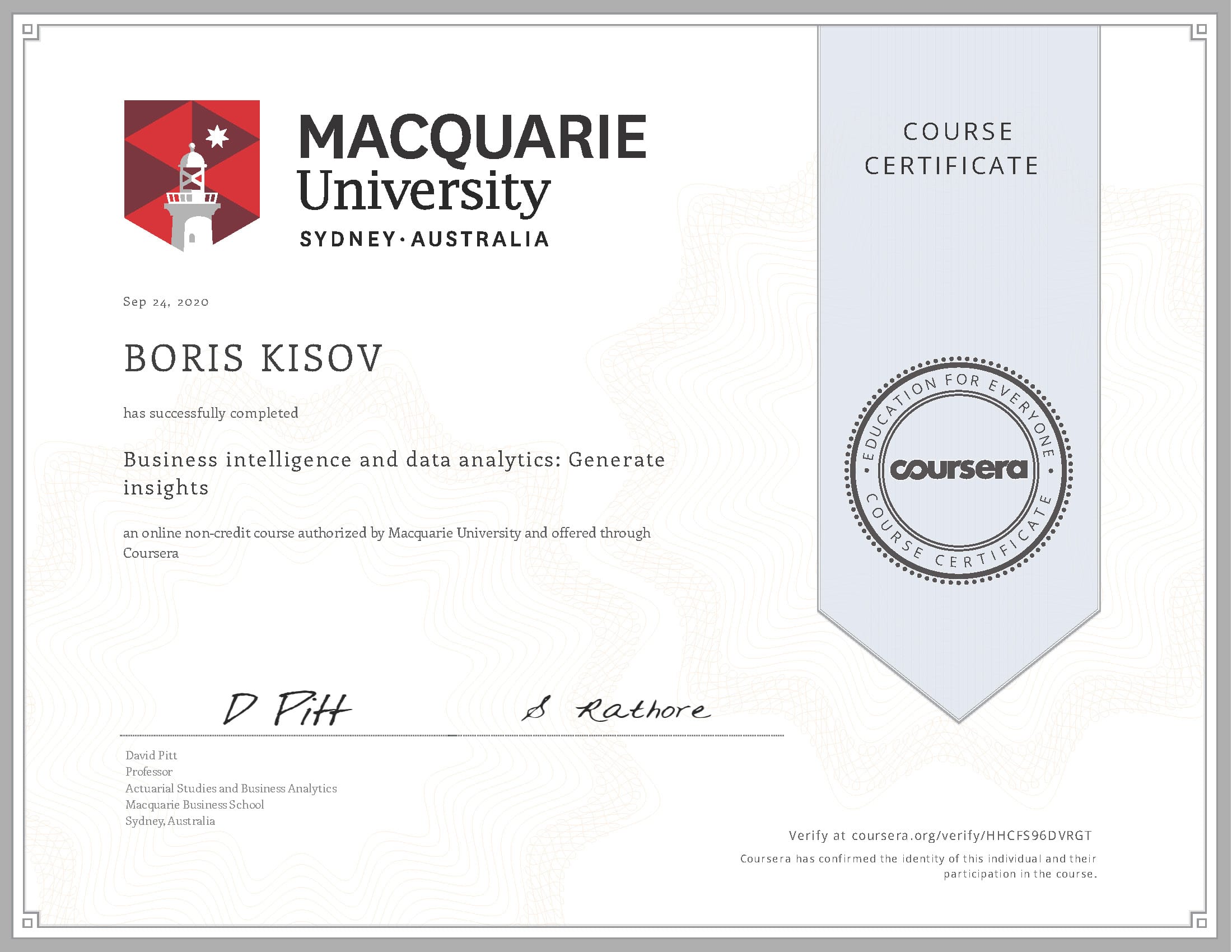 Business intelligence and data analytics: Generate insights
Business intelligence and data analytics: Generate insights – Certificate
Macquarie University – Business intelligence and data analytics
About this Course
'Megatrends' heavily influence today's organisations, industries and societies, and your ability to generate insights in this area is crucial to your organisation's success into the future. This course will introduce you to analytical tools and skills you can use to understand, analyse and evaluate the challenges and opportunities 'megatrends' will inevitably bring to your organisation. Via structured learning activities you will explore how these trends can be addressed through sustainability-oriented innovation. You will be introduced to key data analytics concepts such as systems thinking, multi-level perspectives and multidisciplinary methods for envisioning futures, and apply them to specific real-world challenges you and your organisation may face. And there'll be a focus on future-proofing skills such as teamwork, collaboration with diverse stakeholders and accounting for judgements made within ethical decision-making frameworks.
Macquarie University
Macquarie is ranked among the top one per cent of universities in the world, and with a 5-star QS rating, we are recognised for producing graduates who are among the most sought-after professionals in the world. Since our foundation 54 years ago, we have aspired to be a different type of university: one focused on fostering collaboration between students, academics, industry and society.
Boris Kisov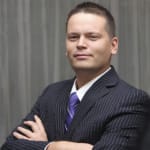 Innovation, IT & Management
10+ years of initiating and delivering sustained results and effective change for companies across a wide range of industries including
innovation, enterprise software, digital marketing, start-ups, advertising technology, e-commerce and government.