Knowledge management as an innovative personnel management technology
publication, Boris Kisov, 2018
The article is devoted to the study of the role of knowledge management in the field of personnel management and its impact on individual personnel issues. The article focuses on the structure of knowledge management and the interaction of the personnel management department with other departments of the organization on knowledge management issues. The necessity of introducing this function into the functionality of an HR-manager is substantiated.
https://www.linkedin.com/pulse/knowledge-management-innovative-personnel-technology-boris-kisov/
Boris Kisov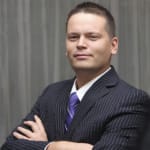 Innovation, IT & Management
10+ years of initiating and delivering sustained results and effective change for companies across a wide range of industries including
innovation, enterprise software, digital marketing, start-ups, advertising technology, e-commerce and government.