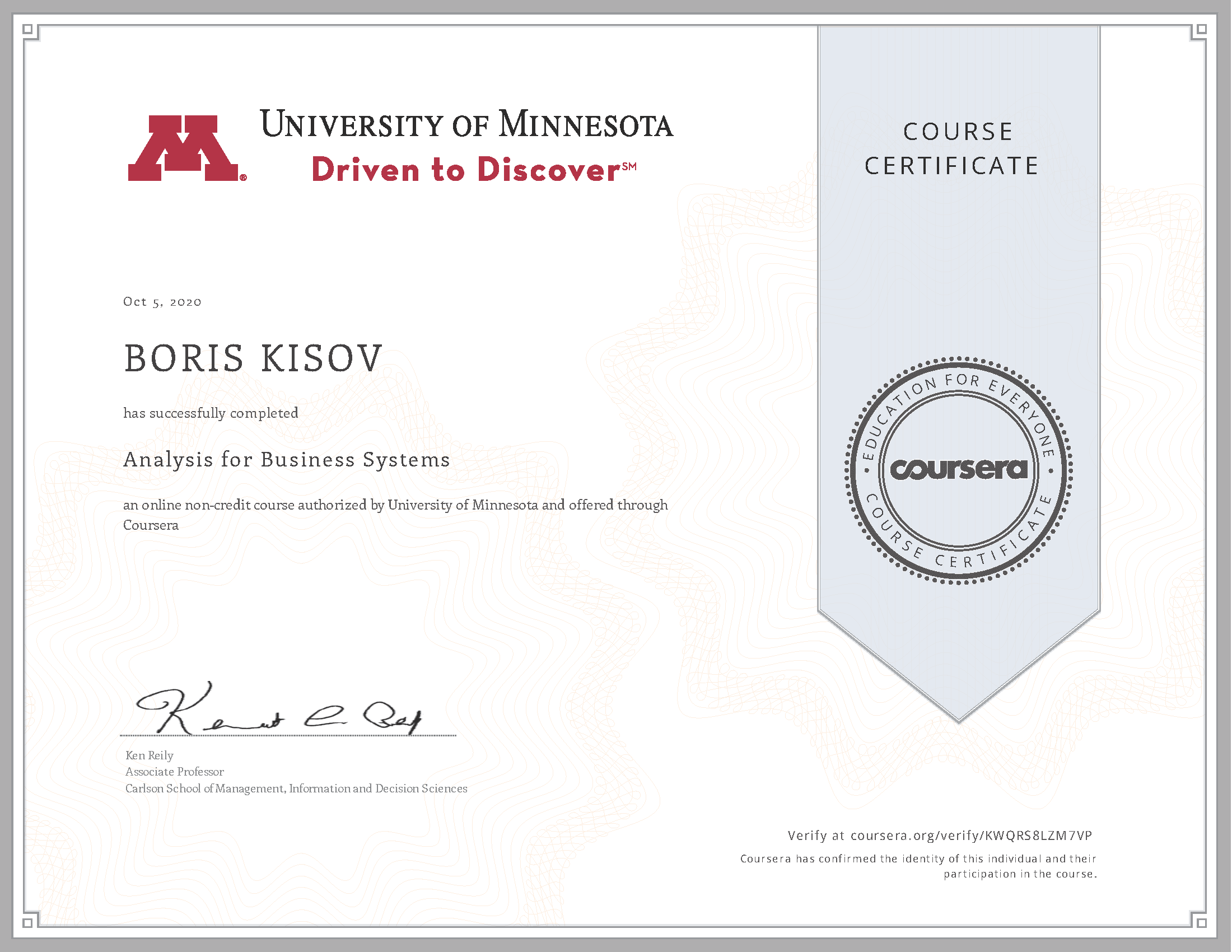 Analysis for Business Systems
Analysis for Business Systems – Certificate
The University of Minnesota – Analysis for Business Systems
About this course
Most of the time, organizations acquire information systems as part of a greater focus on process improvement and efficiency. These organizations need to invest in the right system to meet their needs – the right functionality, the right size, and the right price. The business systems analyst role in most organizations is responsible for translating the organization's needs into requirements, which are then used to select or build the right system for the organization.
During the Business Systems Analysis course, you will learn about the standard systems development model – the System Development Life Cycle, or SDLC. You'll learn to read and even create concrete results that business systems analysts prepare during SDLC. These documents serve as a guide for the organization to determine whether to build or purchase and customize a system that meets the needs of the organization.
LEARN
Learn about the standard models of systems development: the Systems Development Lifecycle (SDLC).
Learn how to read and create specific deliverables that business systems analysts prepare during the SDLC.
CARLSON SCHOOL OF MANAGEMENT. University of Minnesota
The Curtis L. Carlson School of Management is a business school at the University of Minnesota in Minneapolis.
The University of Minnesota is among the largest public research universities in the country, offering undergraduate, graduate, and professional students a multitude of opportunities for study and research. Located at the heart of one of the nation's most vibrant, diverse metropolitan communities, students on the campuses in Minneapolis and St. Paul benefit from extensive partnerships with world-renowned health centers, international corporations, government agencies, and arts, nonprofit, and public service organizations.
Boris Kisov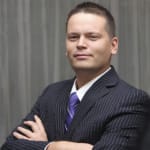 Innovation, IT & Management
10+ years of initiating and delivering sustained results and effective change for companies across a wide range of industries including
innovation, enterprise software, digital marketing, start-ups, advertising technology, e-commerce and government.